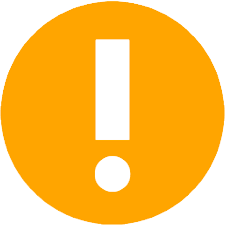 This page was from our old website and may contain outdated information. New products and information can be found through our Products menu above or the links below. Please contact us with any product information or availability questions at (888) 991-3610.
Kitchen, Recessed and Track Lighting


This collection of potracks and lighted potracks has the perfect choice for your interior. Keep your pots and pans where you can find them. Some of these even offer a combination of lighting and storage! Available in any a variety of metal or painted finishes with glass or shade options, these pendants beautifully add light and storage to your kitchen.

This collection of energy efficient Fluorescent ceiling lights offers choices for every style. Fluorescent is cooler and cuts down on shadows, a good choice especially for kitchens for bright ambient light. And don't forget it is energy efficient for lower electric costs.
Recessed and multiple recessed lighting is another practical ceiling lighting solution. Choose from unobtrusive lighting and stylish recessed and can lighting options in a variety of sizes, shapes and light sources. Available in low and line voltage versions as well as a range of energy efficient options.

Low voltage or line voltage track heads and pendants to fit Halo, Lightolier, Juno Single Circuit and Juno Two Circuit or compatible track systems and may be compatible to fit on existing track installations.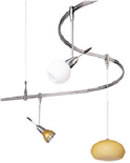 Monorail is a sleek, versatile contemporary low-voltage rail system that can be customized for a variety of angular configurations or bent into soft curves for more fluid designs. Available as Components or Pre-configured Kits; single or 2-Circuit, Low Voltage or 120 Volt.

Low-voltage heads or pendants are suspended from two parallel cables that virtually disappear while the fixtures appear to almost float in the space. Kable Lite is a flexible solution particularly suited for high ceilings making the fixtures themselves take center stage. Cables can span up to 20 feet without additional support. Available as easy-to-install kits or components for a one-of-a-kind installation.

Shop many of our brands on-line. We offer A-19, Access, Adesso, American Lighting, Artcraft, Besa Lighting, Bruck Lighting System, Bulbrite, CAL Lighting, Casablanca Fan Co., Corbett, Craftmade, Crystal World, Crystorama, CSL Online, Currey, Eglo, Elan, Elegant, Ellington Fan, Emerson Fans, Estiluz, Eurofase Online, Fanimation, Feiss, Fine Art Lamps, Flos USA, Inc, Framburg, Fredrick Ramond, Hinkley, House of Troy, Hudson Valley, Hunter Fan Co., James R Moder, Jeremiah, Jesco, Juno, Justice Design Group, Kalco, Kalco Allegri, Kenroy Home, Kichler, Kichler Landscape, Kuzco Lighting Inc, LBL Lighting, Legrand, Lite Source Inc., Matthews Fan Company, Modern Fan Co., Monte Carlo, Nora, Nuvo, Oggetti Luce, Progress, Quoizel, Satco Products Inc., Savoy House, Sea Gull, Sonneman, Stone Lighting, Tech Lighting, Troy, WAC US and Westinghouse products in our online store.