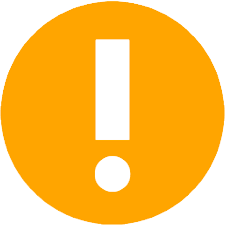 This page was from our old website and may contain outdated information. New products and information can be found through our Products menu above or the links below. Please contact us with any product information or availability questions at (888) 991-3610.
Craftmade Ceiling Fan Blades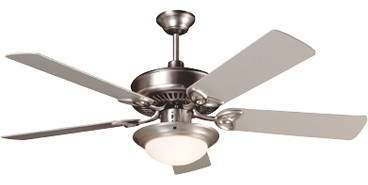 Craftmade CXL52BN B552P-BN LKE53-BN
CXL52BN Brushed Nickel CXL Ceiling Fan with
B552P-BN 52" Plus Series Brushed Nickel Blades
and LKE53-BN Light Kit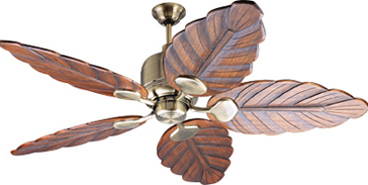 Craftmade Kona Bay K52AB B556T-DO2
Antique Brass Kona Bay K52AB with
B556T-DO2 56" Tropic Isle Dark Oak Palm Blades
Blades create distinctive looks for your Craftmade fan.
Choose from a wide selection of styles and colors.
Customize your ceiling fan by choosing your housing design and finish, then add your choice of blades. Then finish with a light kit or light fitter and glass. Complement your decor by customizing a ceiling fan with your choice of style, blade, lighting and finish.
Type 1
Retail Price:
Carved - Damp Location
B554C-WD8
$139.00
Walnut/Vintage Madera
5 - 54" Custom Blade Woodward
B554C-CT1
$139.00
Pecan
5 - 54" Custom Constantina
B554C-CT10
$139.00
Walnut
5 - 54" Custom Constantina
B554C-CT5
$139.00
Mahogany
5 - 54" Custom Constantina
B554C-CT8
$135.00
Ebony/Vintage Madera
5 - 54" Custom Constantina
B556C-OA8
$139.00
Walnut
5 - 56" Custom Blade Ophelia
B556C-WD2
$139.00
Oak/Walnut
5 - 56" Custom Blade Woodward
B556C-T11
$85.00
White Distressed
5 - 56" Custom Carved Blade
B556C-T5
$139.00
Mahogany
5 - 56" Custom Carved Blade
B556C-SE1
$139.00
Walnut
5 - 56" Custom Carved Seville
B556C-CH10
$139.00
Walnut
5 - 56" Custom Chamberlain
B556C-CH2
$139.00
Aged Bronze
5 - 56" Custom Chamberlain
B556C-CH8
$139.00
Ebony/Vintage Madera
5 - 56" Custom Chamberlain
B556C-SB4
$139.00
Ebony
5 - 56" Custom Classc
B556C-SB8
$139.00
Walnut
5 - 56" Custom Classic
B556C-1
$139.00
Walnut
5 - 56" Custom Scalloped
B556C-W1
$139.00
Pecan
5 - 56" Custom Wellington
B556C-W10
$139.00
Walnut
5 - 56" Custom Wellington
B556C-W5
$139.00
Mahogany
5 - 56" Custom Wellington
B556C-W8
$139.00
Ebony/Vintage Madera
5 - 56" Custom Wellington
Type 3
Retail Price:
Custom Carved
B568C-SE1
$159.00
Seville Walnut
5 - 70" Custom Carved Blades
B570C-1
$160.00
Scalloped Walnut
5 - 70" Custom Carved Blades
Type 1
Retail Price:
Custom Wood
B542S-RB3
$33.00
Rosewood
5 - 42" Standard Blades
B542S-WB6
$36.00
Walnut
5 - 42" Standard Blades
Type 1
Retail Price:
Piccolo Standard
B530S-AW
$15.00
Antique White
5 - 30" Standard Blades
B530S-BN
$18.00
Brushed Satin Nickel
5 - 30" Standard Blades
B530S-DOK
$15.00
Dark Oak
5 - 30" Standard Blades
B530S-LOK
$15.00
Light Oak
5 - 30" Standard Blades
B530S-OB
$15.00
Oiled Bronze
5 - 30" Standard Blades
B530S-W
$15.00
White
5 - 30" Standard Blades
Type 1
Retail Price:
Premier - Damp Location
B554P-AP
$79.00
Aged Pine
5 - 54" Premier
B554P-AW
$70.00
Antique White
5 - 54" Premier
B554P-BW
$79.00
Blackwood
5 - 54" Premier
B554P-MP
$79.00
Maple
5 - 54" Premier
B554P-CH9
$79.00
Cherry
5 - 54" Premier - Hand-Scraped
B554P-DOK
$79.00
Dark Oak
5 - 54" Premier - Hand-Scraped
B554P-OAK
$79.00
Oak
5 - 54" Premier - Hand-Scraped
B554P-TK7
$79.00
Teak
5 - 54" Premier - Hand-Scraped
B554P-WAL
$79.00
Walnut
5 - 54" Premier - Hand-Scraped
Type 1
Retail Price:
Premier - Distressed
B554PD-AW
$79.00
Antique White Distressed
5 - 54" Premier - Distressed
B554PD-CH9
$79.00
Cherry
5 - 54" Premier - Distressed
B554PD-FB
$79.00
Flat Black
5 - 54" Premier - Distressed
B554PD-OAK
$79.00
Oak
5 - 54" Premier - Distressed
B554PD-TK7
$79.00
Teak
5 - 54" Premier - Distressed
B554PD-WAL
$79.00
Walnut
5 - 54" Premier - Distressed
Type 1
Retail Price:
Premier - Rustic
B554PR-DOK
$79.00
Dark Oak
5 - 54" Premier - Rustic
B554PR-OAK
$79.00
Oak
5 - 54" Premier - Rustic
B554PR-TK7
$79.00
Teak
5 - 54" Premier - Rustic
B554PR-WAL
$79.00
Walnut
5 - 54" Premier - Rustic
Type 1
Retail Price:
Standard
B542S-BN
$18.00
Brushed Satin Nickel
5 - 42" Standard Blades
B542S-CR
$13.00
Cherry/Rosewood
5 - 42" Standard Blades
B542S-LOK
$15.00
Light Oak
5 - 42" Standard Blades
B542S-OB
$18.00
Oiled Bronze
5 - 42" Standard Blades
B542S-W
$15.00
White
5 - 42" Standard Blades
B542S-RDL
$15.00
Dark/Light Oak
5 - 42" Standard Reversiable Blades
B544S-AW
$15.00
Antique White
5 - 44" Standard Blades
Type 1
Retail Price:
Tropical Isle - Damp Location
B548T-OAK
$79.00
Oak
5 - 48" Standard Tropic Blade
B548T-LO8
$99.00
Light Oak
5 - 48" Tropical Blade Wide
B548T-NA8
$99.00
Natural
5 - 48" Tropical Blade Wide
B554T-BBO
$139.00
Bamboo Oak
5 - 54" Tropic Isle Blades
B556T-DO2
$189.00
Dark Oak
5 - 56" Tropical Palm Leaf
B556T-LO1
$189.00
Light Oak
5 - 56" Tropical Philodendron Leaf
B558T-HO9
$160.00
Honey Oak
5 - 58" Tropical Urethane Wrinkle
Type 3
Retail Price:
Tropical Isle - Damp
B554T-OAW
$76.00
Outdoor Antique White
5 - 54" Outdoor Tropical Blades
B554T-OLOK
$76.00
Outdoor Light Oak
5 - 54" Outdoor Tropical Blades
Type 2
Retail Price:
Standard
B544S-RDL
$15.00
Dark/Light Oak
5 - 44" Standard Reversible Blades
B544S-RWA
$15.00
White/Whitewash
5 - 44" Standard Reversible Blades
Type 2
Retail Price:
Custom Wood
B544S-TK7
$36.00
Teak
5 - 44" Standard Blades
B544S-WB6
$36.00
Walnut
5 - 44" Standard Blades
Type 2
Retail Price:
Contour Series
B552C-AG
$40.00
Aged Bronze
5 - 52" Contour Series Blades
B552C-AW
$40.00
Antique White
5 - 52" Contour Series Blades
B552C-BN
$40.00
Brushed Nickel
5 - 52" Contour Series Blades
B552C-CR
$40.00
Cherry
5 - 52" Contour Series Blades
B552C-EO
$40.00
English Oak
5 - 52" Contour Series Blades
B552C-FB
$40.00
Flat Black
5 - 52" Contour Series Blades
B552C-MA
$40.00
Mahogany
5 - 52" Contour Series Blades
B552C-MP
$40.00
Maple
5 - 52" Contour Series Blades
B552C-NA
$40.00
Natural Oak
5 - 52" Contour Series Blades
B552C-OB
$40.00
Oiled Bronze
5 - 52" Contour Series Blades
B552C-PCN
$40.00
Pecan
5 - 52" Contour Series Blades
B552C-RW3
$40.00
Rosewood
5 - 52" Contour Series Blades
B552C-TK7
$40.00
Teak
5 - 52" Contour Series Blades
B552C-W
$40.00
White
5 - 52" Contour Series Blades
B552C-WB6
$40.00
Walnut
5 - 52" Contour Series Blades
Type 2
Retail Price:
Plus Series
B552P-AG
$18.00
Aged Bronze
5 - 52" Standard Plus Series Blades
B552P-BN
$18.00
Brushed Nickel
5 - 52" Standard Plus Series Blades
B552P-CR
$16.50
Cherry
5 - 52" Standard Plus Series Blades
B552P-FB
$16.50
Flat Black
5 - 52" Standard Plus Series Blades
B552P-LOK
$16.50
Light Oak
5 - 52" Standard Plus Series Blades
B552P-MP
$16.50
Maple
5 - 52" Standard Plus Series Blades
B552P-OB
$18.00
Oiled Bronze
5 - 52" Standard Plus Series Blades
B552P-PEC
$16.50
Pecan
5 - 52" Standard Plus Series Blades
B552P-RW3
$16.50
Rosewood
5 - 52" Standard Plus Series Blades
B552P-W
$16.50
White
5 - 52" Standard Plus Series Blades
B552P-WB6
$16.50
Walnut
5 - 52" Standard Plus Series Blades
B552P-WWB
$16.50
Washed Walnut Birch
5 - 52" Standard Plus Series Blades
Type 2
Retail Price:
Standard
B552S-AG
$18.00
Aged Bronze
Standard
5 - 52" Standard Blades
B552S-AW
$16.50
Antique White
Standard
5 - 52" Standard Blades
B552S-BN
$20.00
Brushed Nickel
Standard
5 - 52" Standard Blades
B552S-CR
$20.00
Cherry
Standard
5 - 52" Standard Blades
B552S-DOK
$16.50
Dark Oak
Standard
5 - 52" Standard Blades
B552S-FB
$15.00
Flat Black
Standard
5 - 52" Standard Blades
B552S-LOK
$15.00
Light Oak
Standard
5 - 52" Standard Blades
B552S-MP
$20.00
Maple
Standard
5 - 52" Standard Blades
B552S-OB
$20.00
Oiled Bronze
Standard
5 - 52" Standard Blades
B552S-TW
$38.00
Textured White
Standard
5 - 52" Standard Blades
B552S-W
$15.00
White
Standard
5 - 52" Standard Blades
B556S-OB
$45.00
Oiled Bronze
Standard
5 - 56" Standard Blades
B552S-RDL
$15.00
Dark/Light Oak
Standard
5 - 52" Standard Reversible Blades
B552S-MIA
$20.00
Dark Coffe/Dark Oak
Standard
5 - 52" Standard Reversible Blades
B552S-RWA
$15.00
White/Whitewash
Standard
5 - 52" Standard Reversible Blades
B556S-RDL
$26.00
Dark/Light Oak
Standard
5 - 56" Standard Reversible Blades
B556S-RWA
$26.00
White/Whitewash
Standard
5 - 56" Standard Reversible Blades
Type 2
Retail Price:
Custom Wood
B552S-AU1
$36.00
Unfinished Ash
Custom Wood
5 - 52" Custom Wood Blades
B552S-CH9
$40.00
Cherry
Custom Wood
5 - 52" Custom Wood Blades
B552S-CO12
$47.00
Charred Oak
Custom Wood
5 - 52" Custom Wood Blades
B552S-DO4
$38.00
Dark Oak
Custom Wood
5 - 52" Custom Wood Blades
B552S-LO5
$40.00
Light Oak
Custom Wood
5 - 52" Custom Wood Blades
B552S-RB3
$40.00
Rosewood
Custom Wood
5 - 52" Custom Wood Blades
B552S-TK7
$40.00
Teak
Custom Wood
5 - 52" Custom Wood Blades
B552S-WA8
$40.00
White Washed
Custom Wood
5 - 52" Custom Wood Blades
B552S-WB6
$40.00
Walnut
Custom Wood
5 - 52" Custom Wood Blades
B552S-WWB
$40.00
Washed Walnut Birch
Custom Wood
5 - 52" Custom Wood Blades
B556S-AW
$26.00
Antique White
Custom Wood
5 - 56" Custom Wood Blades
B556S-CH9
$45.00
Cherry
Custom Wood
5 - 56" Custom Wood Blades
B556S-RB3
$45.00
Rosewood
Custom Wood
5 - 56" Custom Wood Blades
B556S-TK7
$45.00
Teak
Custom Wood
5 - 56" Custom Wood Blades
B556S-WB6
$45.00
Walnut
Custom Wood
5 - 56" Custom Wood Blades
Type 3
Retail Price:
Contractor's Standard
BCD42-AG
$7.50
Aged Bronze Brushed
Contractor's Standard
5 - 42" Contractor Blades
BCD42-AW
$7.50
Antique White
Contractor's Standard
5 - 42" Contractor Blades
BCD42-BN
$7.50
Brushed Polished Nickel
Contractor's Standard
5 - 42" Contractor Blades
BCD42-CR
$7.50
Cherry
Contractor's Standard
5 - 42" Contractor Blades
BCD42-DOK
$7.50
Dark Oak
Contractor's Standard
5 - 42" Contractor Blades
BCD42-FB
$7.50
Flat Black
Contractor's Standard
5 - 42" Contractor Blades
BCD42-LOK
$7.50
Light Oak
Contractor's Standard
5 - 42" Contractor Blades
BCD52-AG
$7.50
Aged Bronze Brushed
Contractor's Standard
5 - 52" Contractor Blades
BCD52-AW
$7.50
Antique White
Contractor's Standard
5 - 52" Contractor Blades
BCD52-BN
$7.50
Brushed Polished Nickel
Contractor's Standard
5 - 52" Contractor Blades
BCD52-CR
$7.50
Cherry
Contractor's Standard
5 - 52" Contractor Blades
BCD52-DOK
$7.50
Dark Oak
Contractor's Standard
5 - 52" Contractor Blades
BCD52-FB
$7.50
Flat Black
Contractor's Standard
5 - 52" Contractor Blades
Type 3
Retail Price:
Outdoor Standard
B544S-OBR
$35.00
Outdoor Brown
5 - 44" Standard Outdoor Blades
B544S-OLOK
$35.00
Outdoor Light Oak
5 - 44" Standard Outdoor Blades
B544S-OWH
$35.00
Outdoor White
5 - 44" Standard Outdoor Blades
B552S-OAW
$38.00
Outdoor Antique White
5 - 52" Standard Outdoor Blades
B552S-OBR
$38.00
Outdoor Brown
5 - 52" Standard Outdoor Blades
B552S-OFB
$38.00
Outdoor Flat Black
5 - 52" Standard Outdoor Blades
B552S-OLOK
$38.00
Outdoor Light Oak
5 - 52" Standard Outdoor Blades
B552S-OPO
$38.00
Outdoor Pickled Oak
5 - 52" Standard Outdoor Blades
B552S-ORI
$40.00
Outdoor Rustic Iron
5 - 52" Standard Outdoor Blades
B552S-OWH
$38.00
Outdoor White
5 - 52" Standard Outdoor Blades
B552S-OWP
$40.00
Outdoor Weathered Pine
5 - 52" Standard Outdoor Blades
Type 3
Retail Price:
Contractor's Plus
BCD52P-AG
$7.50
Aged Bronze Brushed
5 - 52" Contractor Plus Series
BCD52P-AW
$7.50
Antique White
5 - 52" Contractor Plus Series
BCD52P-BN
$7.50
Brushed Polished Nickel
5 - 52" Contractor Plus Series
BCD52P-CR
$7.50
Cherry
5 - 52" Contractor Plus Series
BCD52P-CW
$7.50
Charred Walnut
5 - 52" Contractor Plus Series
BCD52P-DOK
$7.50
Dark Oak
5 - 52" Contractor Plus Series
BCD52P-FB
$7.50
Flat Black
5 - 52" Contractor Plus Series
BCD52P-LOK
$7.50
Light Oak
5 - 52" Contractor Plus Series
BCD52P-MA
$7.50
Mahogany
5 - 52" Contractor Plus Series
BCD52P-MP
$7.50
Maple
5 - 52" Contractor Plus Series
BCD52P-OB
$7.50
Oiled Bronze
5 - 52" Contractor Plus Series
BCD52P-PW
$7.50
Pear Wood
5 - 52" Contractor Plus Series
BCD52P-RW3
$7.50
Rosewood
5 - 52" Contractor Plus Series
BCD52P-TK7
$7.50
Teak
5 - 52" Contractor Plus Series
BCD52P-W
$7.50
White
5 - 52" Contractor Plus Series
BCD52P-WB6
$7.50
Walnut
5 - 52" Contractor Plus Series
BCD52P-WO
$7.50
Weathered Oak
5 - 52" Contractor Plus Series
BCD52P-WWB
$7.50
Washed Walnut Birch
5 - 52" Contractor Plus Series
Type 3
Retail Price:
Standard Plus Outdoor
B552P-OBN
$47.00
Outdoor Brushed Nickel
5 - 52" Standard Plus Series Outdoor Blades
B552P-OBR
$36.00
Outdoor Brown
5 - 52" Standard Plus Series Outdoor Blades
B552P-OFB
$36.00
Outdoor Flat Black
5 - 52" Standard Plus Series Outdoor Blades
B552P-OWH
$36.00
Outdoor Antique White
5 - 52" Standard Plus Series Outdoor Blades
Type 3
Retail Price:
Epic 70"
B570E-DO4
$85.00
Dark Oak
5 - 70" Epic Blades
B570E-OB
$69.00
Oiled Bronze
5 - 70" Epic Blades
B570E-WB6
$85.00
Walnut
5 - 70" Epic Blades
Premier 70"
B570P-TK7
$115.00
Teak
5 - 70" Hand-Scraped Premier Blades
B570P-WAL
$115.00
Walnut
5 - 70" Hand-Scraped Premier Blades
Premier Distressed 70"
B570PD-TK7
$115.00
Teak
5 - 70" Premier Distressed Blades
B570PD-WAL
$115.00
Walnut
5 - 70" Premier Distressed Blades
Premier Rustic 70"
B570PR-DOK
$115.00
Dark Oak
5 - 70" Premier Rustic Blades
B570PR-TK7
$115.00
Teak
5 - 70" Premier Rustic Blades
Type 5
Retail Price:
Contractor's Standard
BCD42-MP
$7.50
Maple
5 - 42" Contractor Blades
BCD42-OB
$7.50
Oiled Bronze
5 - 42" Contractor Blades
BCD42-PW
$7.50
Pear Wood
5 - 42" Contractor Blades
BCD42-W
$7.50
White
5 - 42" Contractor Blades
BCD42-WB6
$7.50
Walnut Stain
5 - 42" Contractor Blades
BCD52-LOK
$7.50
Light Oak
5 - 52" Contractor Blades
BCD52-MP
$7.50
Maple
5 - 52" Contractor Blades
BCD52-OB
$7.50
Oiled Bronze
5 - 52" Contractor Blades
BCD52-PEC
$7.50
Pecan
5 - 52" Contractor Blades
BCD52-PW
$7.50
Pear Wood
5 - 52" Contractor Blades
BCD52-RW3
$7.50
Rosewood
5 - 52" Contractor Blades
BCD52-TK7
$7.50
Teak
5 - 52" Contractor Blades
BCD52-W
$7.50
White
5 - 52" Contractor Blades
BCD52-WA
$7.50
Whitewash
5 - 52" Contractor Blades
BCD52-WB6
$7.50
Walnut
5 - 52" Contractor Blades
BCD52-WWB
$7.50
Washed Walnut Birch
5 - 52" Contractor Blades
BCD52-ASMA
$7.50
Ash/Mahogany
5 - 52" Contractor Blades
BCD52-CW
$7.50
Charred Walnut
5 - 52" Contractor Blades
BELN44-ASMA
$7.50
Ash/Mahogany
5 - 44" Ellington Series
BELN44-BL
$7.50
Black
5 - 44" Ellington Series
BELN44-CWWN
$7.50
Charred Walnut
5 - 44" Ellington Series
BELN44-DO
$7.50
Dark Oak/Oak
5 - 44" Ellington Series
BELN44-WH
$7.50
White
5 - 44" Ellington Series
BELN52-BLRW
$7.50
Black/Rosewood
5 - 52" Ellington Series
BELN52-RWWN
$7.50
Rosewood/Walnut
5 - 52" Ellington Series
BELN52-RWWO
$7.50
Rosewood/Weathered Oak
5 - 52" Ellington Series
BCD52-BP
$7.50
Black Poly (Gloss)
5 - 52" Contractor Blades
BCD52-MA
$7.50
Mahogany
5 - 52" Contractor Blades
Type 5
Retail Price:
Specialty Blades
Bloom Blades
BBL52-BLK
$165.00
10 - 52" Bloom Fan Blade Set - Black & Translucent Pinstripe
BBL52-BLK-A
$100.00
5 - 52" Bloom Fan Blades - Black
BBL52-BLK-B
$62.00
5 - 52" Bloom Fan Blades - Translucent
BBL52-CNDY
$145.00
10 - 52" Bloom Fan Blade Set - Candy
BBL52-CNDY-A
$79.00
5 - 52" Bloom Fan Blades - Large Blueberry & Sour Apple
BBL52-CNDY-B
$65.00
5 - 52" Bloom Fan Blades - Small Cherry
BBL52-GRN
$109.00
10 - 52" Bloom Fan Blade Set - Green & Pink
BBL52-GRN-A
$67.00
5 - 52" Bloom Fan Blades - Large Pink & Antique White
BBL52-GRN-B
$36.00
5 - 52" Bloom Fan Blades - Small Green
BBL52-PNK
$109.00
10 - 52" Bloom Fan Blade Set - Pink
BBL52-PNK-A
$67.00
5 - 52" Bloom Fan Blades - Large Pink & White
BBL52-PNK-B
$36.00
5 - 52" Bloom Fan Blades - Small Pink
Kira Blades
BKI52-FB
$14.50
4 - 52" Blade - Flat Black Finish
BKI52-OB
$14.50
4 - 52" Blade - Oiled Bronze Finish
Midoro Blades
BMO56-FB
$18.00
4 - 56" Midoro Replacement Fan Blades
BMO56-OB
$18.00
4 - 56" Midoro Replacement Fan Blades
Triumph Blades
BTR52-BN
$45.00
5 - 52" Triumph Blade - BN
BTR52-OB
$45.00
5 - 52" Triumph Blade - OB
BTR52-W
$45.00
5 - 52" Triumph Blade - W
Union Blades
BUN52-OB
$40.00
4 - 52" Union Ceiling Fan Blades - OB
BUN52-OLOK
$40.00
4 - 52" Union Ceiling Fan Blades - OLOK
Zena Blades
BZE56-OBG
$45.00
5 - Zena Repl Blades - OBG
Sonnet Blades
BSON52-CA
$145.00
3 - 52" Sonnet Blades - CA
BSON52-LOK
$145.00
3 - 52" Sonnet Blades - LOK
BSON52-WAL
$145.00
3 - 52" Sonnet Blades - WAL
BSON60-CA
$165.00
3 - 60" Sonnet Blades - CA
BSON60-LOK
$165.00
3 - 60" Sonnet Blades - LOK
BSON60-WAL
$165.00
3 - 60" Sonnet Blades - WAL
BSON70-LOK
$185.00
3 - 70" Sonnet Blades - LOK
BSON70-WAL
$185.00
3- 70" Sonnet Blades - WAL