Kitchen lighting can be subtle or dramatic. It can be refined or rustic, whatever your style Brand Lighting has thousands of lighting options for your kitchen and dining area. Here is our list of kitchen lighting and decor options for your home. These lighting fixtures range from modern to traditional in style but do let that limit your imagination. Many interior designers choose to use traditional fixtures in modern interiors and vice versa. If you need help finding the right light for your kitchen island check out out owner's picks from our online catalog or call the lighting experts at (888) 991-3610 today!
Owner's Picks for Kitchen Lighting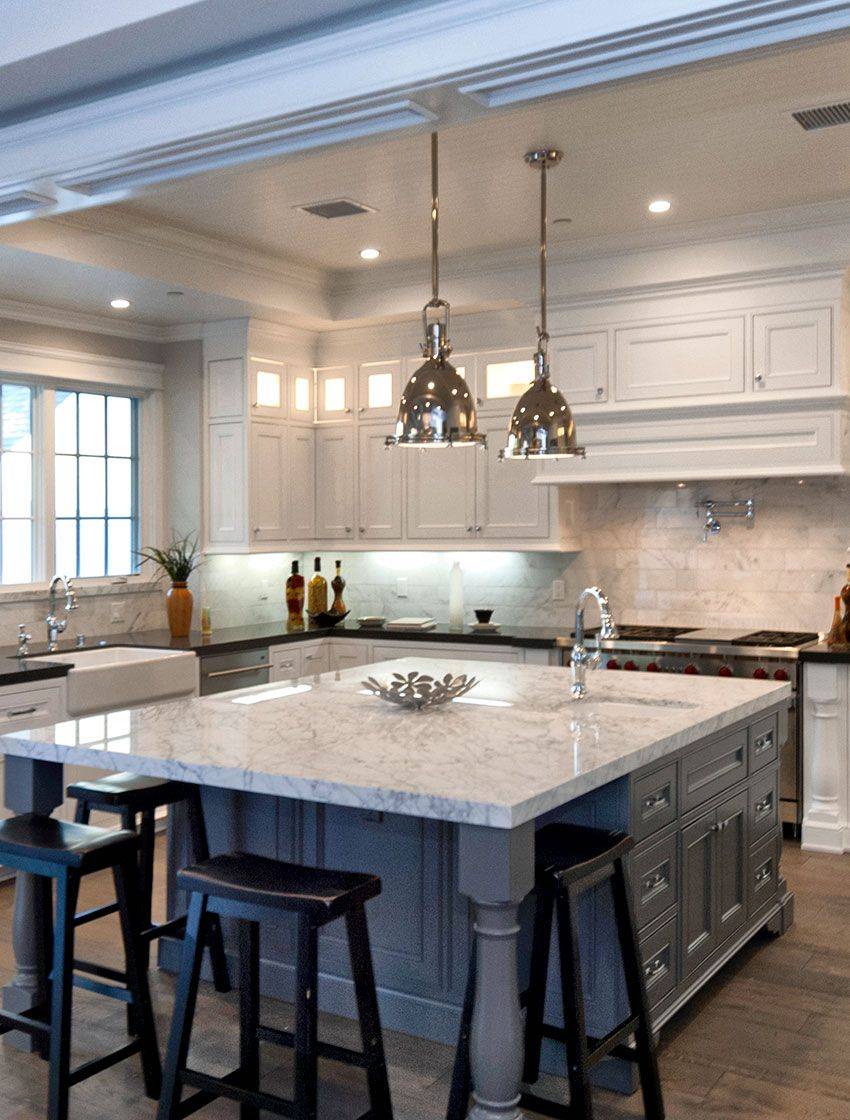 Inspired by industrial lighting, the Hi-Bay collection's refined designs maintain the boldness of their predecessors but possess refined details throughout. Hi-Bay fixtures with Clear halophane glass are available in choice of finish of Bronze or Satin Nickel. Hi-Bay fixtures with sold metal shades are available in three choices of finish including Bronze, Polished Nickel and Satin Nickel, and include a Frost glass diffuser which conceals the light source and gently diffuses the incandescent illumination.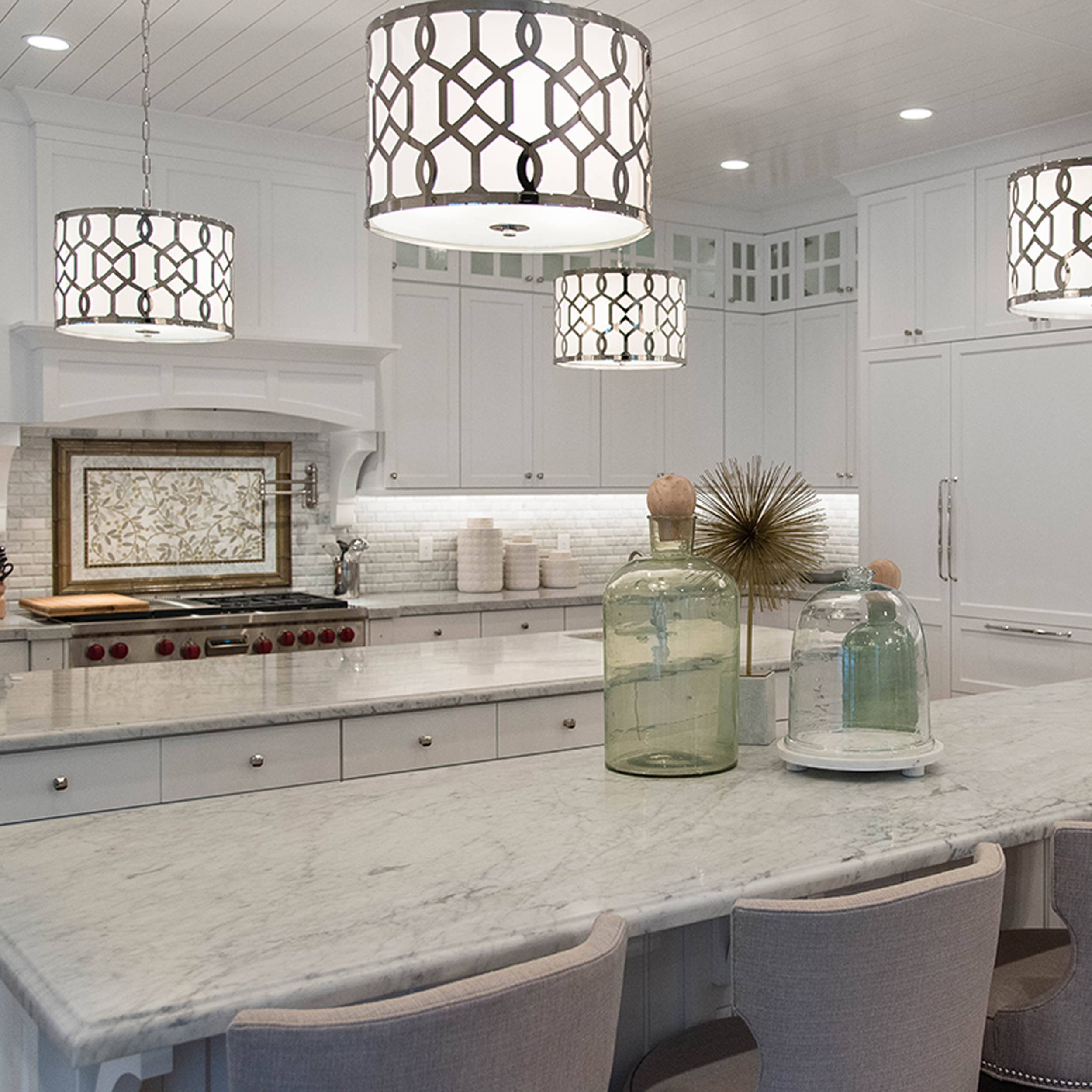 The Crystorama Jennings series is for available indoor and outdoor. The Jennings drum pendant light is an excellent kitchen island lighting option. Stylish and functional the Jennings Collection can bring the final touch to your home kitchen decor. Stunning in Aged Brass, the chandelier adds a bit of unexpected glamour to any room. Finished with a glass diffuser to soften the light, it is the perfect marriage of classic and modern.
Mix contemporary interiors with traditional accent lighting for a unique focal point for your kitchen island.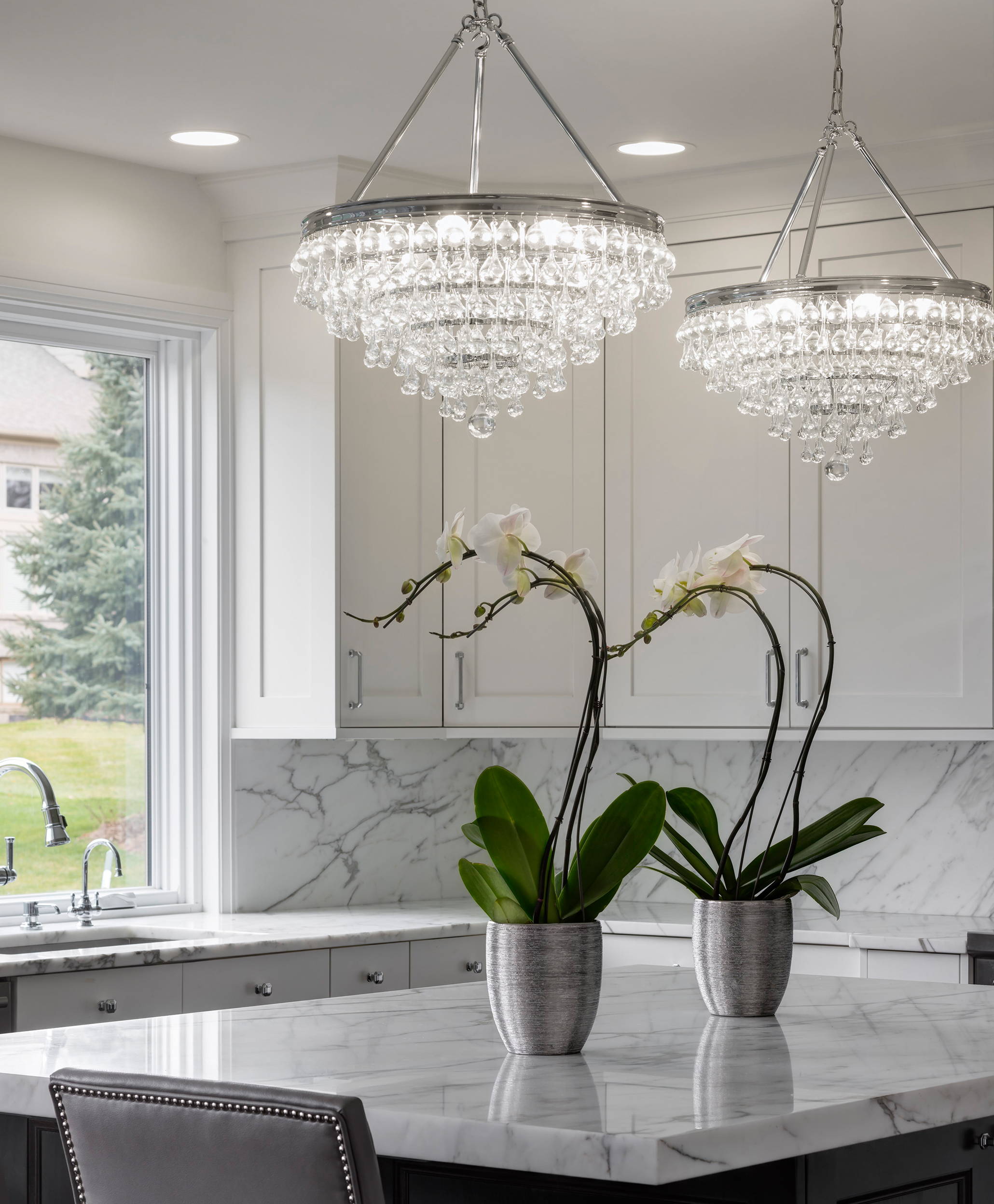 The transitional design of the Calypso Collection from Crystorama can complement a range of interior design styles from modern to traditional. The Calypso chandelier pendant is designed with cascading smooth blown glass droplets and a polished finish to refract light into a dance around your kitchen. Use multiple pendant for as a room centerpiece or a single smaller version for smaller kitchen spaces.
Crystal bounces under recessed lighting and can be a beautiful accent to a darker kitchen or one with plenty of natural light!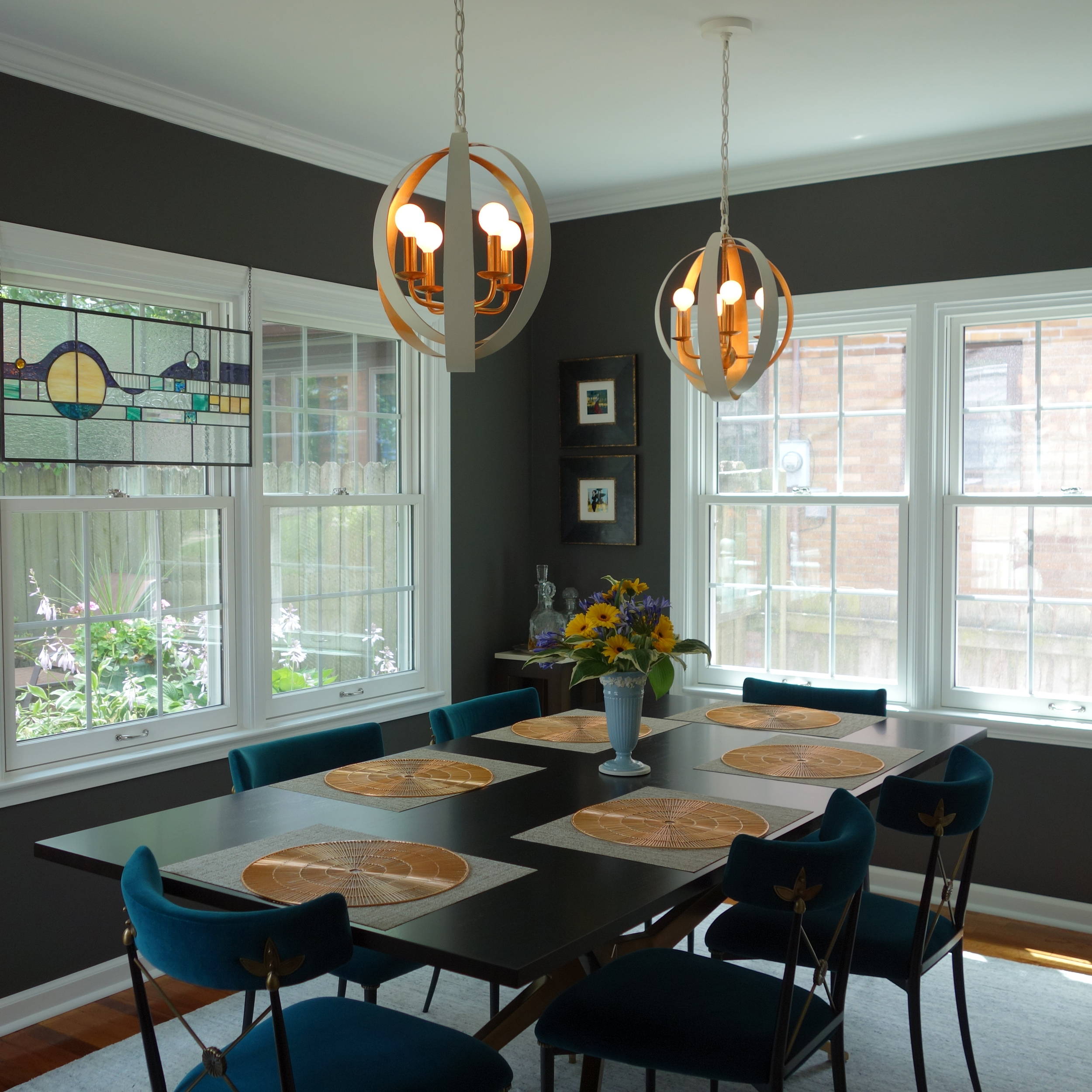 Looking to make a bold statement in your kitchen decor? The Luna Collection has a dramatic metallic and white finish with exposed bulbs for a unique design sure to be the focal point of your dining area. he industrial wrought iron orbs bring an eclectic elegance to any room of the house including a bedroom, living room, dining room, or even over a kitchen island!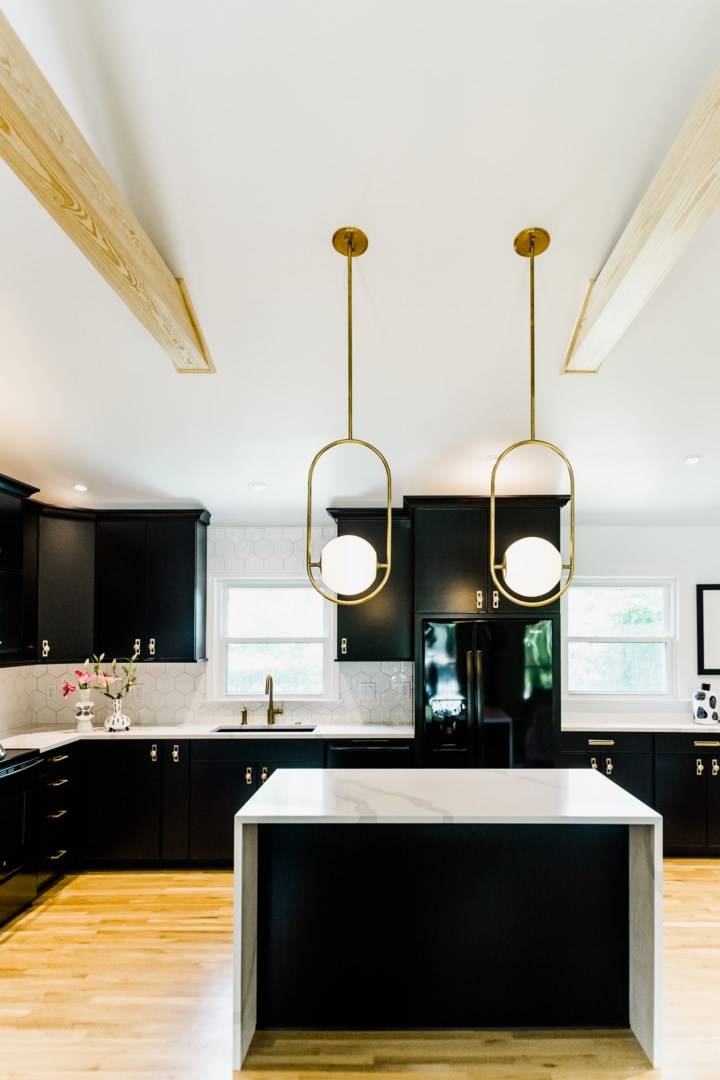 Fusing art deco design with a modern mix o materials and finishes, the Corbett Everly Collection is aa timeless sophisticated pendant lamp perfect over the kitchen island or in dining nooks. Both functional and stylish, the Everly pendant lights are beautiful example of subtle sophistication from Corbett LIghting. Ask us about custom sized pendant lights from Corbett Lighting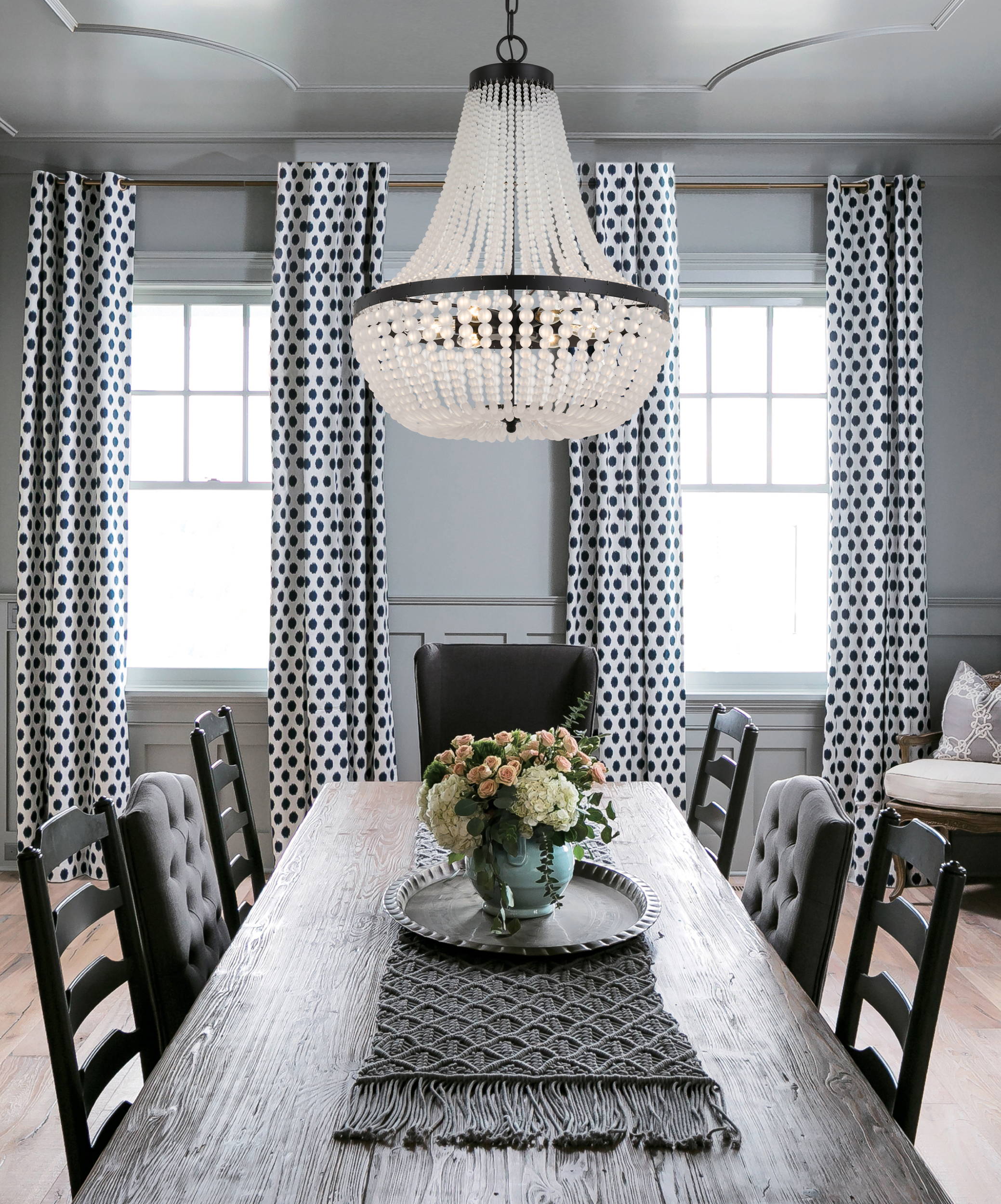 The Rylee chandelier is perfect for traditional, rustic and coastal kitchen designs. With hand cut crystal beads formed into a traditional empire design, the Rylee merges modern and traditional elements for a beautifully flexible design. A round frame of hand-painted matte black gives this chandelier a classic, antiqued look, while cut crystal provides a touch of sparkle that keeps the design current with today's contemporary interiors.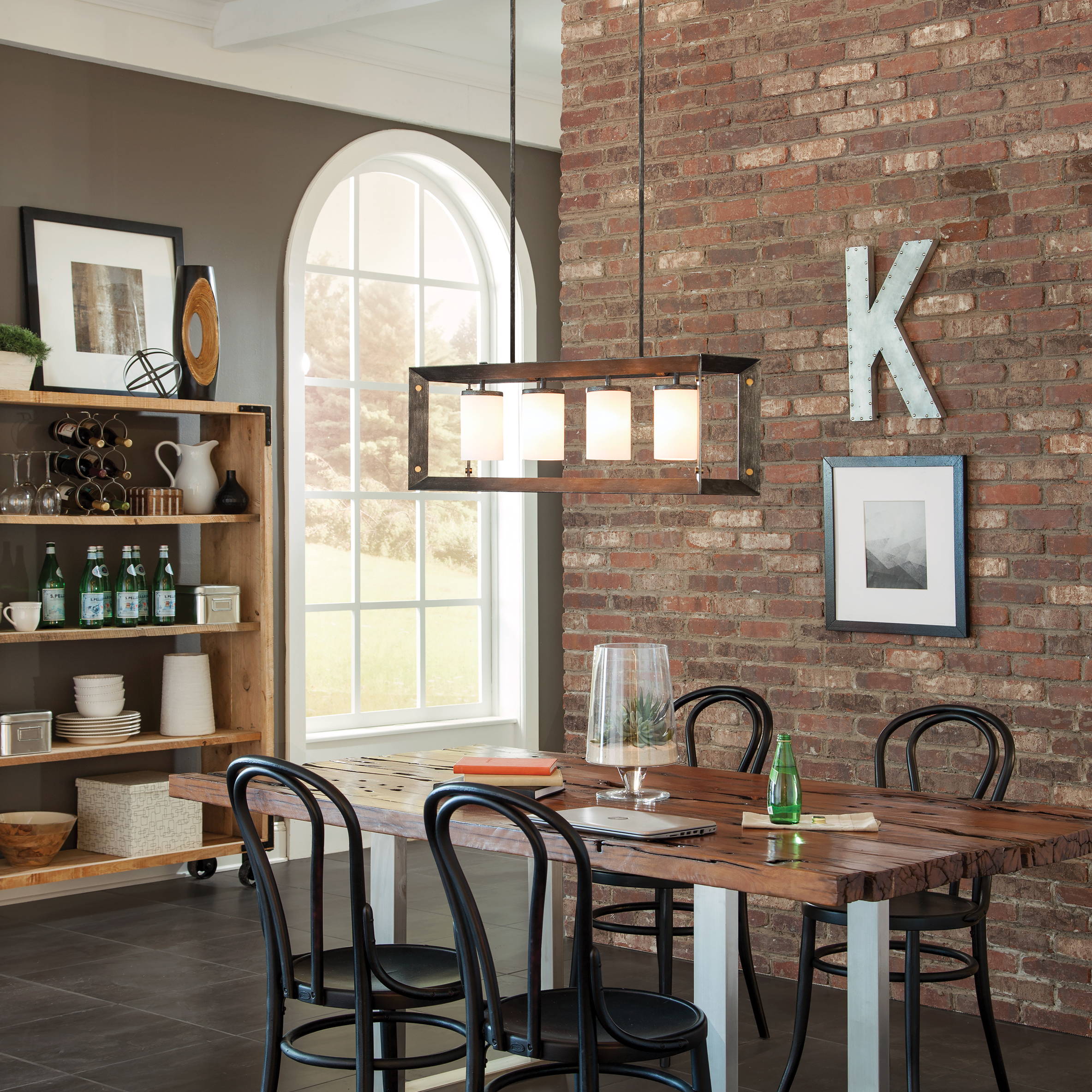 Retro-industrial style via the striking beveled edges inspired by raw steel girders, finished with functioning corner-connection details. In contrast, the cylindrical, white glass shades add a modern touch. Available in a remarkable Antique Bronze or Stardust finish that creates the look of a traditional wooden box that would be at home in either a rustic lodge or a modern loft kitchen island or dining area.
Kitchen Lighting Experts Brand Lighting
Selecting the best kitchen lighting is just one small aspect ofkitchen desor and design. Brand Lighting offers hundreds of light fixtures and styles, so visit the South Florida lighting experts to find the perfect lighting options for your kitchen. Our family-owned company has been teaching Miami-Dade, Broward, and West Palm Beach residents how to pick indoor lighting for over 35 years. We offer the highest quality light fixtures and lighting systems at competitive prices (as well as an exclusive trade-professional discounts!). Call our lighting experts today at (888) 991-3610