For decades, Maxim Lighting has been the go-to for discerning clientele, thanks to our innovative offerings and second-to-none approach to customer service. We've also consistently enjoyed a place in the top five lighting companies in the industry. The finest global hotels, stores and offices have incorporated our products into their aesthetic. Our design impact comes from a deep and evolving understanding of what drives our customers' needs. Unlike some competitors, we have a seasoned intuition for lasting trends, carefully developed for nearly five decades of lighting research, design and development. In addition to our core of customer favorites and timeless designs, you'll find bold new decor statements and eco-friendly products built with a sustainable future in mind.
Linear Suspension Chandeliers from Maxim lighting are a great choice to add interest above kitchen islands and work areas. With a range of unique lighting designs, Maxim has a lighting fixture that is right for your home. View our selection of linear chandeliers from Maxim.
Outdoor Ceiling Lighting. Maxim offers a large line of outdoor lighting for your home. From the practical to the dramatic, Maxim lighting can set the scene for your outdoor living area. Browse our selection of outdoor ceiling lighting from Maxim.
To the Trade. Maxim lighting is a top choice among interior designers and architects. The balance of high fashion and function throughout the lighting line make it a trade favorite. Apply for our Trade Program to access special pricing and inventory from the Maxim Lighting experts at Brand Lighting.
Residential & Commercial Lighting. We carry the full line of Maxim lighting. Ask us about how contractors use maxim lighting for commercial projects around the globe. Call or chat with one of our lighting experts to learn more about using Maxim in your commercial lighting project. Trade professionals benefit from special pricing on Maxim lighting through our Trade Program. Apply Today for our trade professional lighting program online or in our store..
FEATURED MAXIM COLLECTIONS
ABOUT MAXIM LIGHTING
Over decades Maxim Lighting has built a reputation of innovation and impact in designer lighting for residential and commercial lighting applications. In addition to bold decor lighting pieces, Maxim has nearly 5 decades of modern and traditional lighting favorites. From the world's finest hotels to South Beach's most extravagant homes, Maxim Lighting is a go-to choice for discerning clientele and interior lighting designers. The experts at Brand Lighting are here to help you specify the right Maxim Light, call or chat with us today.
MAXIM INDOOR LIGHTING
Maxim offers a large selection of high end indoor lighting options for residential and commercial lighting projects. From uniquely contemporary to distinctly traditional, Maxim's indoor lighting options offer lighting solutions for nearly any room of the house. Perhaps most notable of the indoor lighting collection from Maxim are the elegant and sophisticated linear chandeliers which make an excellent statement pieces above a kitchen island or dining table. Browse Maxim's large selection of indoor kitchen pendants for more options for dining area lighting.
MAXIM OUTDOOR LIGHTING
Whether you are lighting the outside of a trend setting condo or within the privacy of your gated yard, Maxim offers a beautiful line of carefully designed outdoor lighting for your home or office. Maxim outdoor lighting is defined by their attention to detail, superior formulated outdoor finishes and eclectic range of design. Make a statement of form and function with outdoor lighting from Maxim. Call our seasoned lighting experts to learn more about Maxim options for your residential or commercial lighting project (888) 991-3610
Beauty that Lasts! Exclusively from Maxim LIghting, Vivex boasts a winning combination of innovation, intricate design capabilities, quality construction, and astonishing finishes. Leave a lasting impression with high quality outdoor lighting perfect for commercial and residential lighting projects.
Unlike resin which is cast into inexpensive plaster molds, Vivex is injected under pressure into quality steel molds which produces a very hard and dense component. The parts come out of the mold with detailed definition and intricacies not formerly obtainable from resin casting.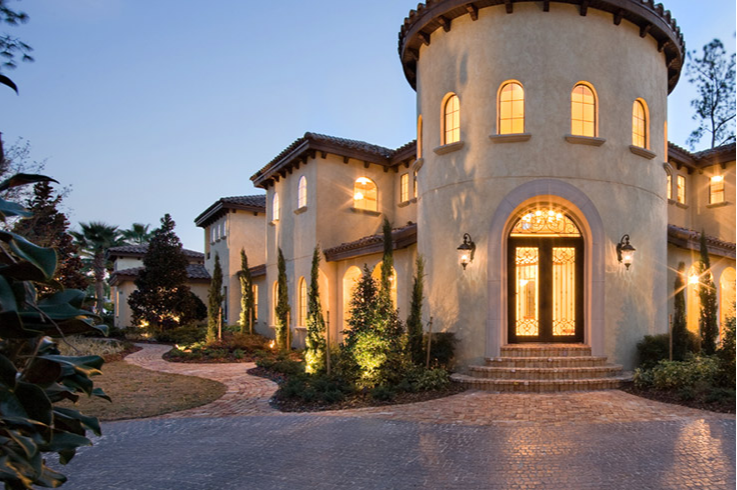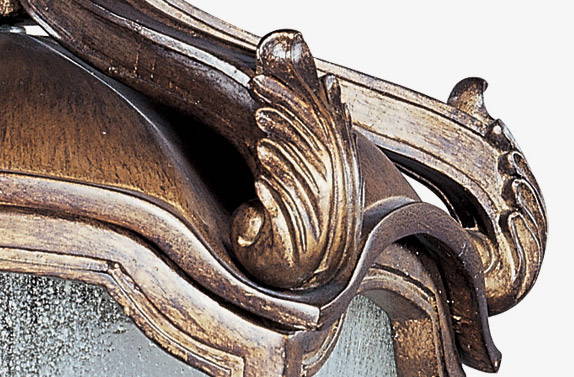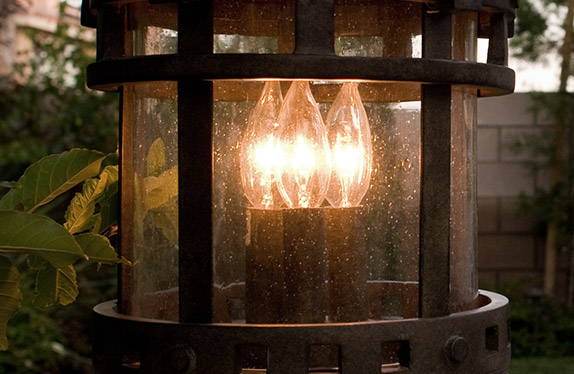 BRAND LIGHTING - MAXIM LIGHTING EXPERTS IN SOUTH FLORIDA
For over 35 years the Blum family at Brand Lighting has been helping trade professionals and homeowners find the best Maxim lighting for their project. Brand Lighting works closely with you to make sure you find just the right light for your commercial or residential lighting project. Call our family of seasoned lighting experts today to explore all the lighting options from Maxim Lighting available at Brand Lighting. (888) 991-3610