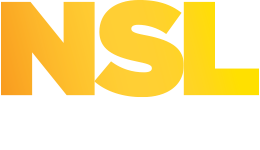 NSL - National Specialty Lighting
For 3 decades, National Specialty Lighting (NSL) has been an innovator and leader in architectural and specialty lighting products. Their product range covers a broad spectrum including task lighting, linear lighting, general area recessed lighting (LED down lights), landscape lighting, decorative and safety lighting. NSL integrates the latest in LED and traditional technologies into their products providing design professionals with the best performance in the industry. NSL's fully stocked warehouse in Tonawanda, New York assures prompt delivery of your lighting fixtures nearly anywhere in the US. All NSL commercial lighting is covered by a 2-5 year limited warranty.
NSL COMMERCIAL INDOOR LIGHTING
NSL has been supplying design professionals with high grade code compliant lighting solutions for decades. At Brand Lighting we offer NSL indoor commercial recessed down lights, panel lights and Edgelit panel lights. Additionally, LED Tape light and LED Task Star lighting are commercial grade for many applications including hospitality, retail and display. NSL's award winning Mini Task Star under cabinet lighting is a popular choice among our design professionals and homeowners. If you are having trouble finding the right light, ask the NSL experts at Brand Lighting how we can help you specify NSL lighting for your project.
NSL COMMERCIAL OUTDOOR LIGHTING
In addition to NSL's selection of indoor commercial lighting they also offer an extensive selection of outdoor tape, string and all weather lighting. The NSL Globe String Light and Wedge String lights are flexible commercial grade string lighting for retail, hospitality and residential applications as functional and decorative highlight. The LED Neon Flex Tape lighting series is a highly durable all weather neon flex light for lighting commercial exteriors in bright neon at the fraction of the cost of traditional systems. Within the outdoor lighting collection you will also find a selection of Xenon and LED Step , Wall, and Brick lights suitable for commercial and residential applications.
INDOOR RESIDENTIAL LIGHTING
Most of NSL lighting fixtures are designed to be used within commercial applications making them a reliable lighting solution for residential applications as well. A careful attention to simple aesthetic makes them ideal fixtures for many types of decor. For indoor accent lighting NSL has a full line of indoor tape lighting in one and multi color configurations. The award winning Task Star under cabinet lighting series is a popular and affordable solution for kitchens and work areas. The Mini Task Star puck light is a great all around task light popular among homeowners and contractors.
OUTDOOR RESIDENTIAL LIGHTING
NSL's all weather outdoor LED and Xenon lighting is suitable for residential and commercial applications. From step markers as safety lighting for walkways to outdoor LED wall wash flood lights, NSL has a section of outdoor tape lighting, string lights and bright strips for illuminating your landscape and outdoor living area. The outdoor Xenon and LED wall lights are great as deck lights and LED Bright Strips make great accents around outdoor dining areas. Need help? Ask us about the clever ways to use outdoor accent lighting from NSL!