Slamp lighting brings the design community a unique and innovative line of residential and contract lighting. Since 1994 Slamp has been working with artists, internationally renowned designers and architects to create lighting fixtures that make use of their novel patented technopolymer. The materials used are durable, beautiful and flexible allowing artists unparalleled creative expression. By drawing on the natural world for inspiration, Slamp designers create forms that are reminiscent of natural wonders by utilizing the technopolyers ability to twist and morph into organic shapes.
Slamp lighting collaborates with world renowned architects and designers to create exquisite lighting fixtures for commercial and residential applications. With lighting designs by the likes of international architects such as Zaha Hadid it is no wonder Slamp lighting has been the recipient of numerous industrial design awards. From the iconic Aria collection to the organic Clizia pendant lights, Slamp brings together innovation in design and manufacturing for an unparalleled collection of fine designer lighting.
SLAMP - ARTISAN MADE LIGHTING
Lighting can be the difference between an ordinary and an extraordinary space. At Slamp Lighting each ceiling light, chandelier, pendant, wall sconce, and floor lamp is handmade using environmentally sustainable materials and an environmentally friendly cold cutting process. The unique Slamp technopolymer material along with a refined process of cold cutting and hand assembly, come together to create forms unlike any others in the industry. With the ability to flex, bend and layer the technopolymer materials, artists have an exemplary medium to produce eye catching functional lighting designs.
Worried about the planet? Us too! Slamp lighting is one of the few industry members committed to the future of the planet through the research and development of materials and processes that underlie Slamp's ongoing sustainability initiatives. As part of the company's most recent project, the extra material clippings from production are being recycled into portable beehives for bumblebees. Learn more about Slamp's sustainable product design and production with one of our Slamp Lighting experts online or in store.





Slamp lighting's novel technopolymers are cutting edge thermo plastics designed to be lightweight, UV resistant, flexible, easy to clean and impact resistant. The unique combination of the material's properties make it an ideal medium for artistic expression while the variety of effects it is available in lends itself to new interpretations of lighting design. At Slamp Lighting each fixture is hand assembled and cold cut reducing the environmental impact and allowing each light to be unique in its own presentation. Each material application has its own properties that allows artists to realize previously unimaginable expressions. Read more about the Slamp Lighting technopolymers by clicking the descriptions below or contacting one of our Slamp Lighting experts online or in store.
Designer Lighting
HANDCRAFTED

IN ITALY
Every lamp is recognizable and original thanks to unique, unbreakable technopolymers, sculpted into three-dimensional shapes, decorations and effects that would be impossible using any other material.
Much like a haute couture maison, every Slamp lamp goes through a precise, transformative ritual that includes cold cutting and hand folding of technopolymer sheets that evolve into three-dimensional shapes.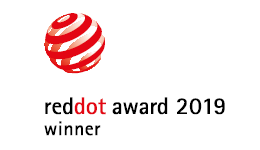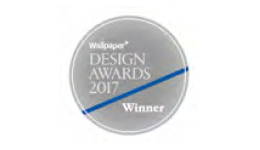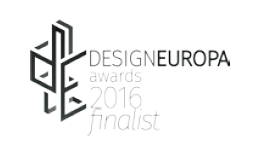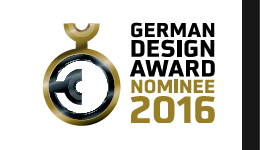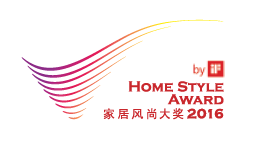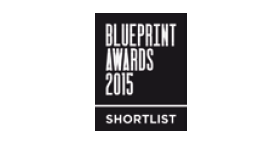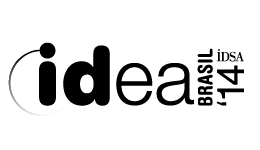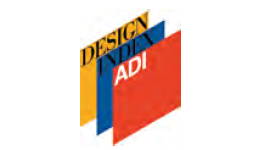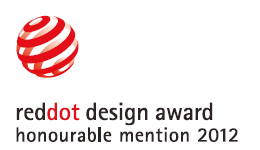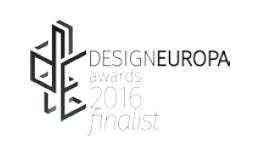 COMMERCIAL & CONTRACT LIGHTING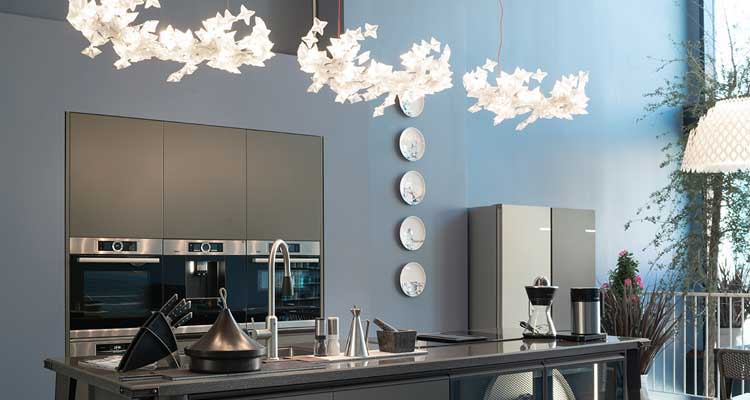 Slamp Lighting's unique wall and ceiling fixtures make it a great option for standout or statement lighting in your home. The combination of organic handmade shapes with a large selection of unique materials and effects allows you to create something special in your next interior design project. Use Slamp fixtures as accents or to start a conversation. The ability to customize LED colors and intensity on many fixtures makes them ideal for interiors that pop!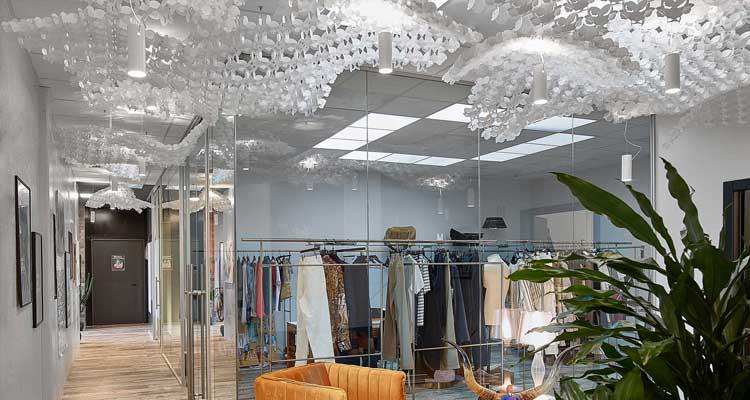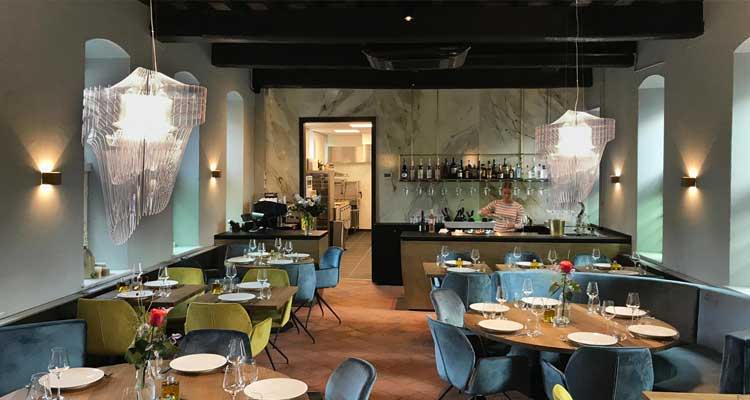 If you are an architect or commercial design professional, Slamp can support you in your creative lighting requirements. Slamp products are designed to meet all regulatory requirements and the contract division can work with you on custom design, specifications, renderings, and space planning. Slamp's lighting has been featured and installed in some of the world's most high profile iconic locations. You will find Slamp lighting in museums, restaurants, hotels, conference halls, and even the Olympics! The creative designers and talented fabricators at Slamp can help you make your commercial space something exceptional. Interested in Slamp Contact Lighting? Ask our family of lighting experts how we can help you get the most out of your space with Slamp Lighting.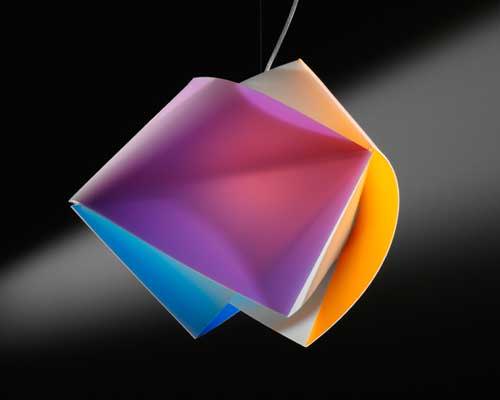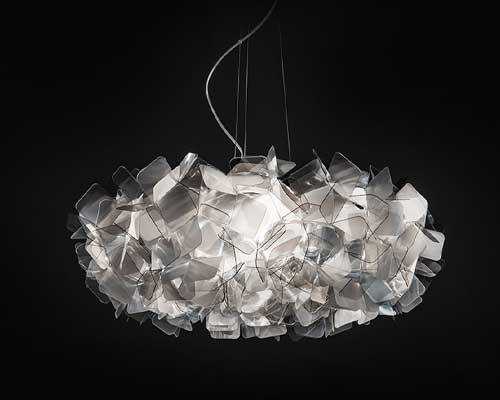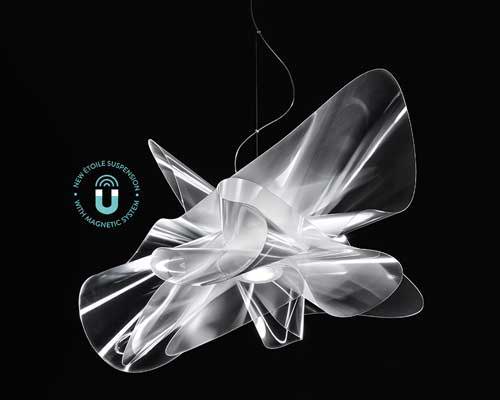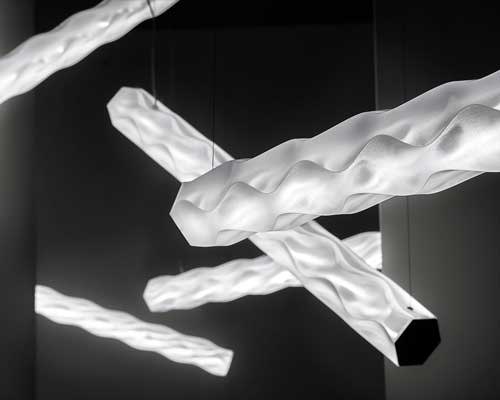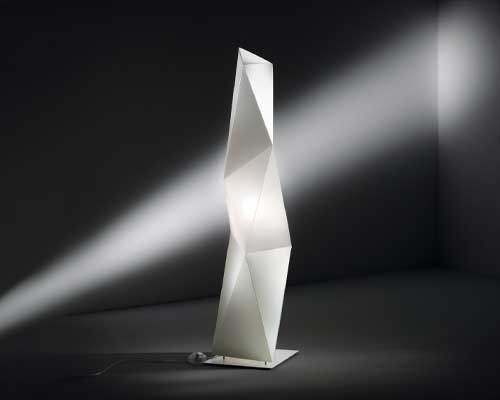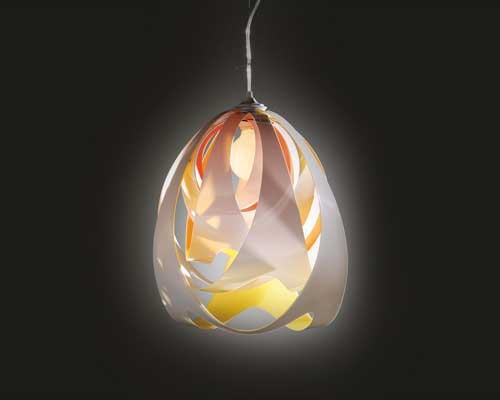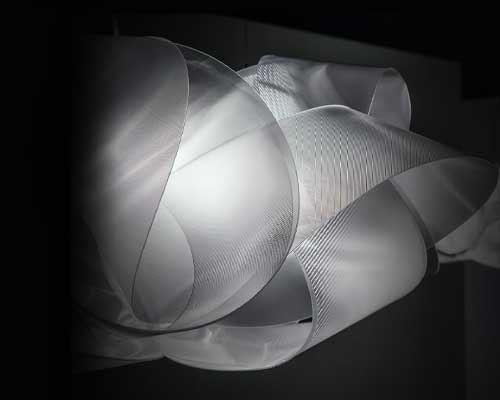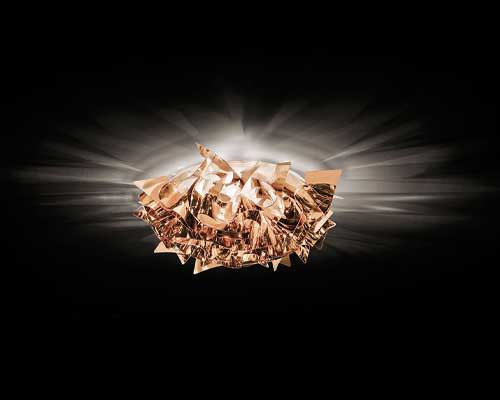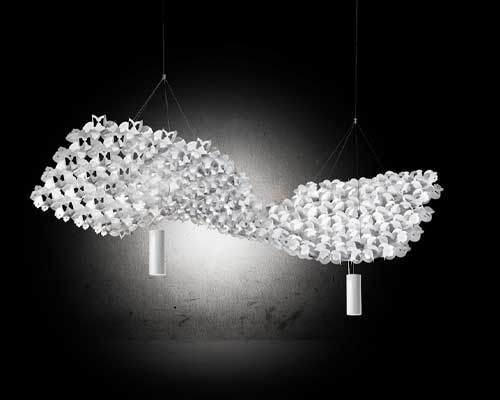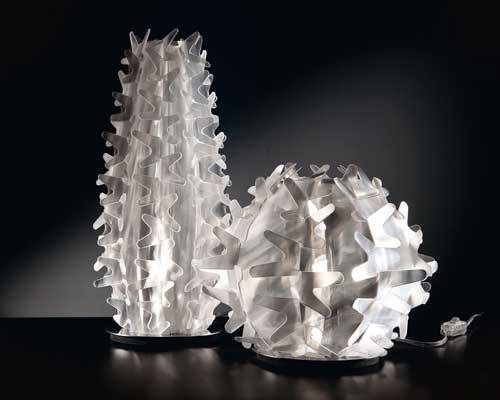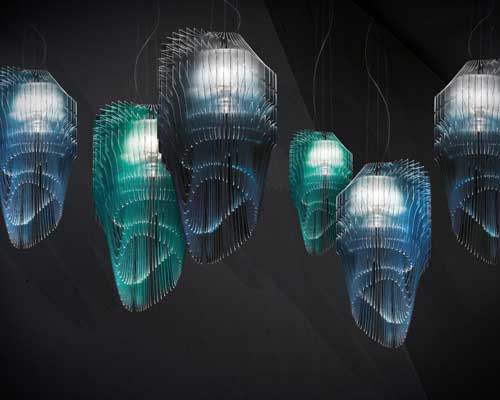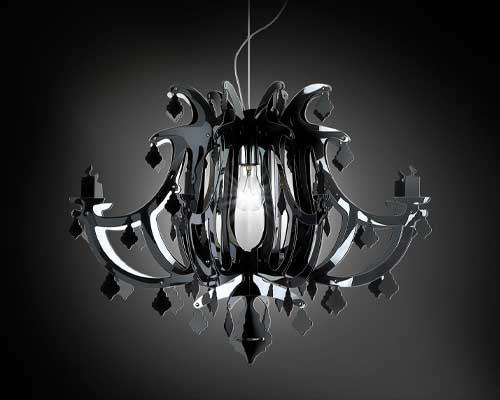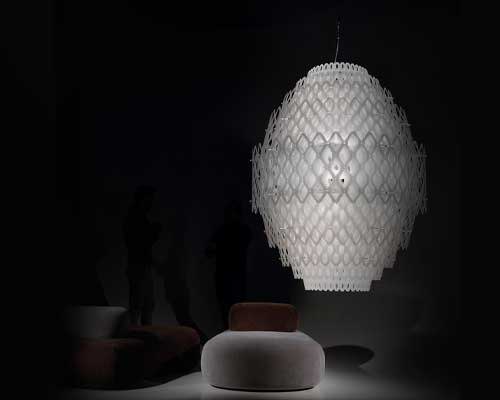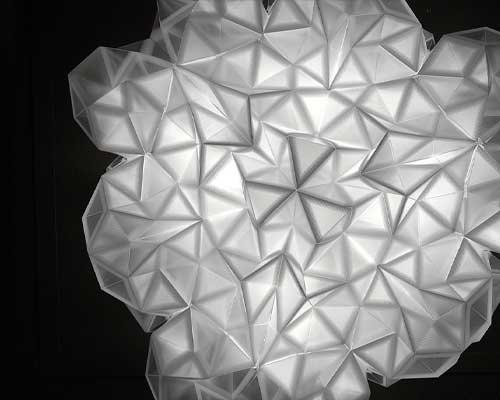 At Brand Lighting we work closely with you and the design team at Slamp to create memorable luminaries for commercial installations. Our contract division can aid in design development, photometrics, and installation of Slamp Lighting. Our team can help you design, or modify current design, to fit your space and specifications. From restaurants to the Olympics, Slamp has found that their distinctive style and materials can find a home in many types of spaces. The Slamp team is well versed in contact lighting design and we can help you make your vision a reality.
In 2019 Slamp Lighting was the recipient of the prestigious Red Dot award for the Hugo Linear Suspension System. This lighting system allows handmade tubes of technopolymer to be illuminated from a single power source. This allows for undisrupted linear lighting schemes. The Hugo system is one of the most popular luminaries for use in offices and restaurants within our contract lighting division. The linear suspension design and adjustable LED lamps makes them ideal for long stretches of seating that require uniform code compliant illumination.
Slamp Lighting is installed in iconic spaces and special venues around the world. As the recipient of numerous european design awards including the prestigious Red Dot Award, Slamp finds that their lighting can define or compliment a space. Within the Slamp contract lighting portfolio you will see restaurants in Moscow, the Olympics in Japan, private residences in New York, fundraising and wedding events and much more. The flexibility of Slamp designs makes them an ideal choice for interiors that require a special touch of modern decor. Ask our family of lighting experts how we can work with you to make something special for your space. View a small selection of Slamp's contact lighting installations below.
At Brand Lighting we have been helping designers, architects, contractors and trade professionals find the right light for over 40 years. Let our family of lighting professionals help you find or design the best Slamp Lighting fixtures for your project. Whether you are remodeling a small room or designing a large office complex, our team can assist you in finding and specifying luminaries from Slamp Lighting and many more. Contact our office by phone, email, chat or stop by our South Florida showrooms. We look forward to helping you find the perfect light!
Call (888) 991-3610 and ask for David for help with Slamp Lighting!