Wac Logos 38W W Track - WHK-LED40S-35-WT
View
Wac Track And Rail Homepage
View
All Wac Track And Rail Products
This item may have additional shipping charges.
Please call us for a detailed shipping estimate.
Check Avilability & Specs by Chat or Phone.

Call Our Team at
(888) 991-3610
or
Click to Chat
For the Best Discounts Join Our Trade Program.

Join 1000's of professionals worldwide.
Apply Here.
Logos is the ultimate pragmatic lighting solution for upscale retail and other commercial applications. This distinctive track luminaire is purposefully designed with a modern, rectangular well-balanced form. Form follows technology in this high performing luminaire whose center beam candle power (CBCP) out performs a 70W metal halide spot light. For use with 120V track. Track Fixture is available in W configuration. Order according to track layout specifications.
info.
about Wac Track And Rail.
Established in 1984, WAC Lighting offers a renewed commitment to excellence in all facets of our business. You will discover the latest technologies and designs in track, recessed, monorail, undercabinet, display, and decorative lighting. W.A.C. Lighting has developed a stellar reputation for high quality decorative and task lighting that reflects their Green energy saving strategies. Leading the industry's sustainability charge, W.A.C. Lighting has contributed to social progress with responsible manufacturing practices and energy saving technology.
dimensions.
details.
downloads.
other.
Ask A Question.
Our Experts Are Here to help:
Brand Lighting has been a family owned and operated business for over 35 years. Let our seasoned experts help you find just the right light for your next project. Our team can assist with everything from product selection to project advice to technical specifications. Our trade partners enjoy dedicated account specialists and exclusive discounts and incentives to keep your project on time and budget. Visit our trade program page for more information.
Large selection of premium lighting:
Our online inventory is only a small fraction of our entire collection. If you don't find what you are looking for call us at (888) 991-3610 we can find it for you! Our collection is carefully selected to encompass a large selection of traditional to modern designs that can complement any project. Let our seasoned sales associates help you in locating the right brand with the right light.
Special Savings Promotion: Subscribe to our newsletter and receive your 15% off coupon code to use at checkout. Save 15% on most lighting fixture brands when you subscribe and place an order of $500 or more. Disscount applies before tax. Not applicable to sale or clearance items. Certain restrictions apply, see store associate for details.
SUBSCRIBE & SAVE 15% ON YOUR FIRST ORDER
Subscribe to our lighting newsletter for up to date news on the latest trends, best sellers, newest technology and specials from your friends at Brand Lighting. We take your privacy seriously and will never sell or share your information.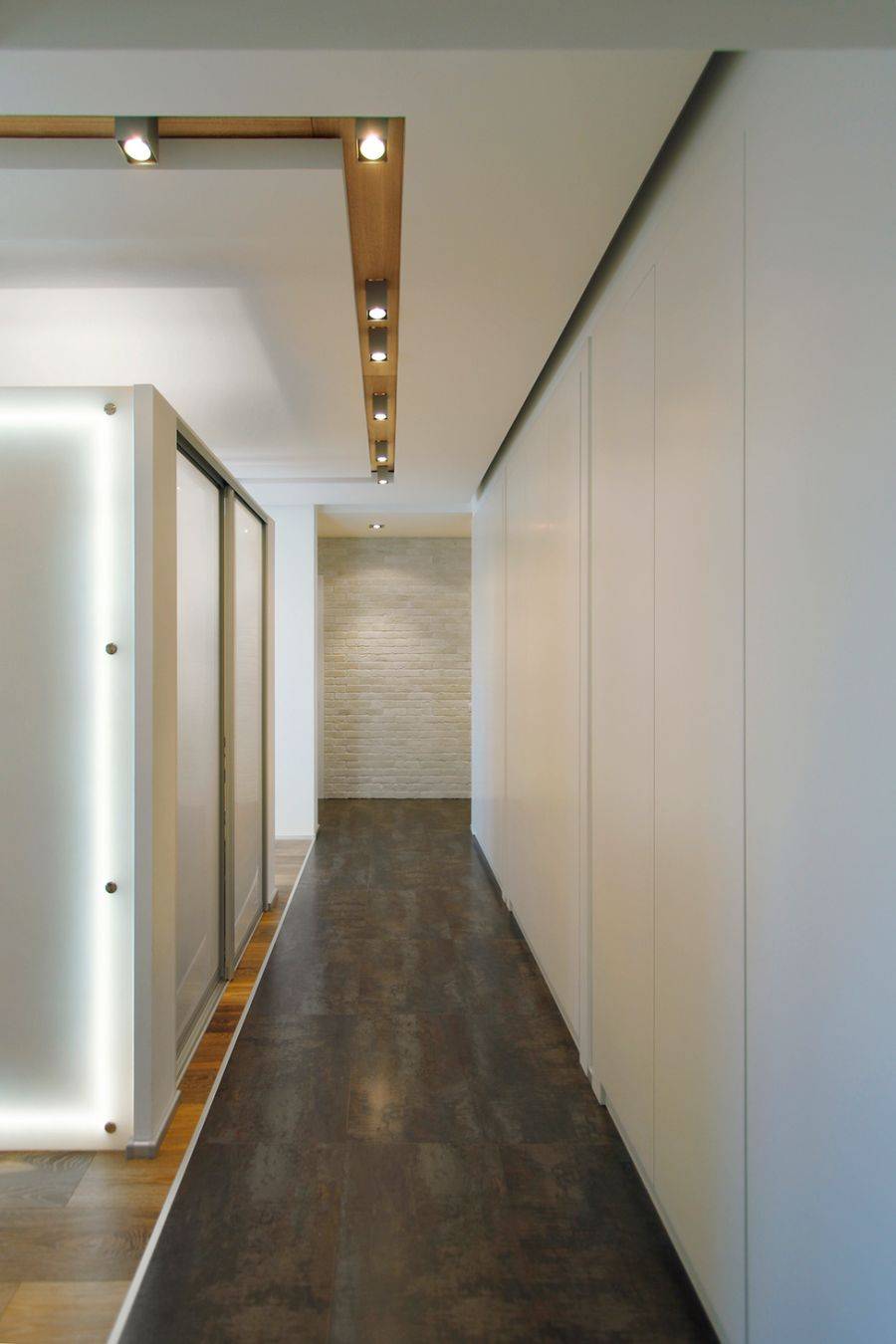 WAC 120V Single Circuit Track System
Designed for nearly every application and interior environment, our extensive 120V Track collection offers hundres of luminaires that integrate cutting edge design and aerospace detailing with designer glass and metal finishes. Versatile yet sturdy, the track systems can be surface mounted or suspended from the ceiling, liberating luminaires from the constraints of rigid mountings and enabling the lighting design to adapt to changing styles and spaces.
May be field cut and easily installed on a variety of surfaces
Available extension accessories
Use compatible Quick Connect™ pendants and fixtures with each system
End caps and mounting hardware included
Retrofits into many popluar track systems on the market today.
Materials: Aluminum extrusion with copper bus wire.
Electrical: 20 Amps rated, 120V. It is common practice to use tracks at 80% capacity to insure compatibility with dimmers and connectors (1920W maximum).
Mounting: Can be installed on drywall, or suspended ceilings.
Standards: UL & CUL listed
WAC Lighting: Selecting Track Connectors
In order to select the appropriate connectors to maintain electrical continuity, start at your power source and walk the length of the track. If you turn left, use a left connector. If you turn right, use a right connector. Polarity is just a matter of matching ends. The 2 wire side of an "H" Track has an indicator groove running its length. Yellow = Electrical Continuity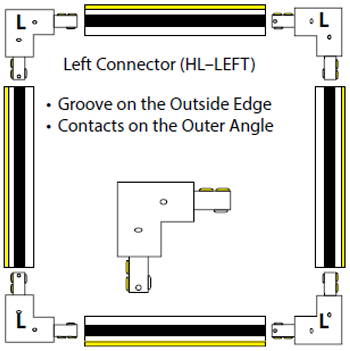 Using a left connector, the track would run with the groove along the outside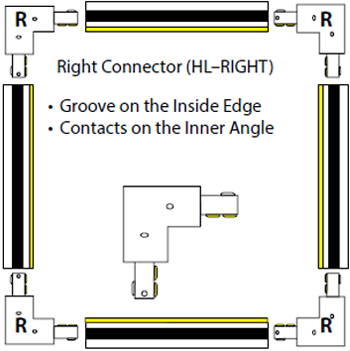 Using a right connector, the track would run with the groove along the inside
Using a left connector, the track would run with the groove along the outside
WAC Lighting: Sample Track Layout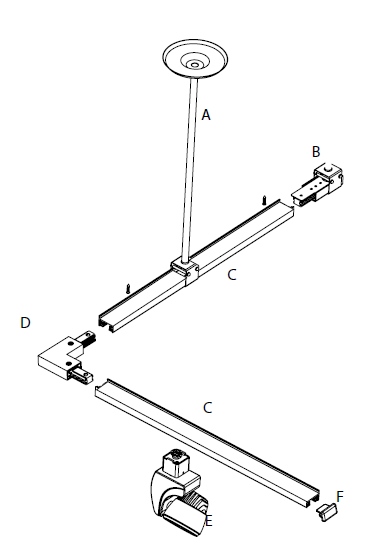 ID
Part Number
Description

2 foot Section of H Track

End Cap (included with track section)