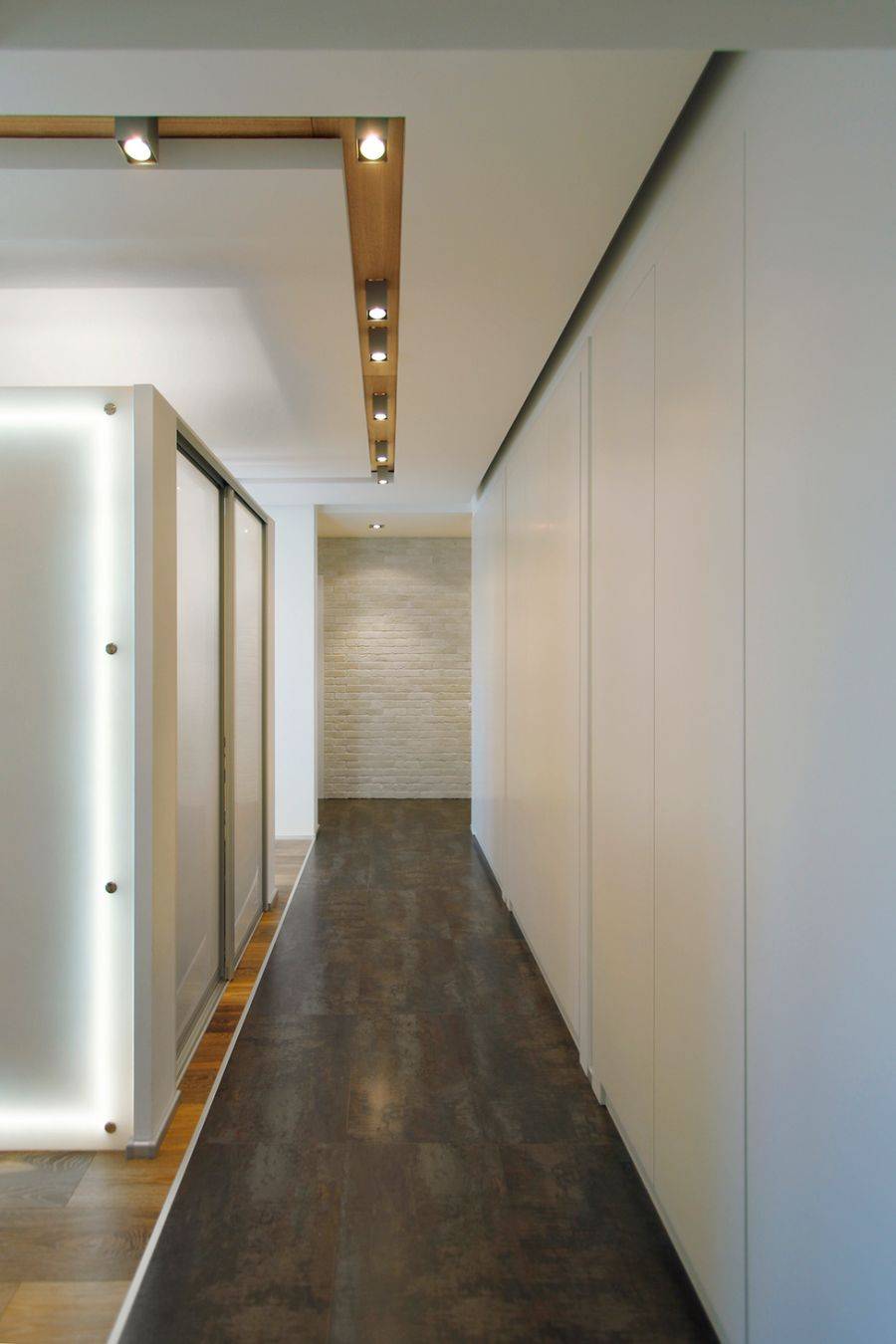 120V Single Circuit Track System
Designed for nearly every application and interior environment, our extensive 120V Track collection offers hundres of luminaires that integrate cutting edge design and aerospace detailing with designer glass and metal finishes. Versatile yet sturdy, the track systems can be surface mounted or suspended from the ceiling, liberating luminaires from the constraints of rigid mountings and enabling the lighting design to adapt to changing styles and spaces.
May be field cut and easily installed on a variety of surfaces
Available extension accessories
Use compatible Quick Connect™ pendants and fixtures with each system
End caps and mounting hardware included
Retrofits into many popluar track systems on the market today.
Materials: Aluminum extrusion with copper bus wire.
Electrical: 20 Amps rated, 120V. It is common practice to use tracks at 80% capacity to insure compatibility with dimmers and connectors (1920W maximum).
Mounting: Can be installed on drywall, or suspended ceilings.
Standards: UL & CUL listed
General Selection of Track Connectors
In order to select the appropriate connectors to maintain electrical continuity, start at your power source and walk the length of the track. If you turn left, use a left connector. If you turn right, use a right connector. Polarity is just a matter of matching ends. The 2 wire side of an "H" Track has an indicator groove running its length. Yellow = Electrical Continuity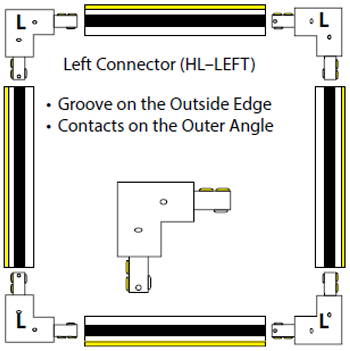 Using a left connector, the track would run with the groove along the outside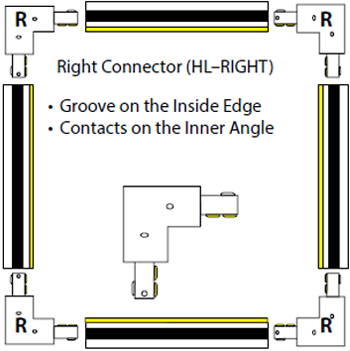 Using a right connector, the track would run with the groove along the inside
Using a left connector, the track would run with the groove along the outside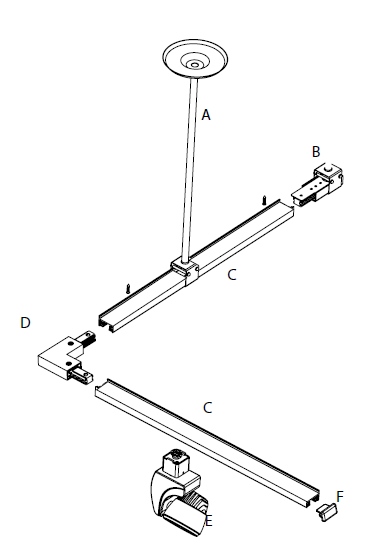 ID
Part Number
Description

2 foot Section of H Track

End Cap (included with track section)
Popular H, J, and L track, heads and accessories.
Designed for nearly every application and interior environment
Electrical:

20 Amps rated, 120V

Mounting: Can be installed on drywall, or suspended ceilings.
Retrofits into many popular track systems on the market today.
Quick Connect™ pendants and fixtures compatible