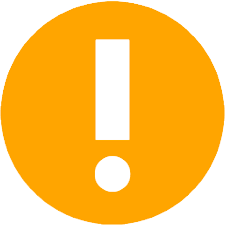 This page was from our old website and may contain outdated information. New products and information can be found through our Products menu above or the links below. Please contact us with any product information or availability questions at (888) 991-3610.
NSL LED Task Star Lighting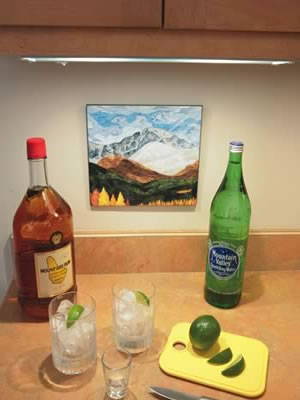 Ultra thin 3.26 watt LED under cabinet light
NSL LED Task Star Under Cabinet Lighting
Self-contained, complete LED surface mount 120VAC under-cabinet light uses 5.2 watt LEDs in 1, 2, 3, 4 or 5 LED fixtures. Fixture with numerous knockouts and frosted glass lens with low-profile release hinged to aluminum frame; easy to install and safe hardwire or with optional power cord.
Hardwire can be parallel wired ("daisy chained") up to 150 LED Modules.
Frosted glass lens
White or Black powder coating; Bronze or Natural Aluminum
ETL Listed for indoor and damp locations.
Dimmable!
Also available in Xenon. NSL Xenon Task Lights >
NSL LED Task Star Lighting
Completely self-contained under counter light fixture with replaceable 120VDC LED Modules included. Dimmable. Twice the light output as Xenon/Halogen technology with 72% energy savings. 120VAC in and out up to 150 replaceable LED Modules per 15A tap. Numerous contractor preferred 1/2" knockouts in each fixture. Offered in five sizes and four fixture finishes. UL Listed Damp Location.
Applications
Under Cabinet Task Light
Over Cabinet Accent Light
Work Stations
Laboratories
Display Cases and Exhibits
Merchandising
Indirect Accent Light
Wall Units and Bars
Features
Replaceable 120VDC LED Modules
The same light output of Xenon or Halogen technology
Pleasingly warm color temperature of 3100K
Dimmable
Captive screw mounting
Energy usage from 5.2 to 26 watts per fixture
Maximum of 150 LED modules per 120VAC, 15AMP circuit
New low-profile lens release
Long life rectifier included.
No integral LED driver required 120VAC in and out of fixture
Uses standard household Romex wire input/output
Push-in connectors included for ease of power input
Light, efficient aluminum frame stamped for 120V hard wire input
Available in 4 colors: Aluminum, Black, Bronze and White
Available in five fixture lengths
Numerouse 1/2" knockouts
Indoor and Damp Locations
Hard Wire Version (HW) Only ~ Dimmable!
Number of LEDs per Fixture: 1=1 LED , 2=2 LEDs, 3=3 LEDs, 4=4 LEDs, 5=5 LEDs Color Options: WH=White, BZ=Bronze, AL=Aluminum, BK=Black
| | | | From |
| --- | --- | --- | --- |
| LTS-1 | 9" | 1 LED | $76.00 |
| LTS-2 | 17.5" | 2 LED | $110.00 |
| LTS-3 | 26" | 3 LED | $143.00 |
| LTS-4 | 34.5" | 4 LED | $205.00 |
| LTS-5 | 38.5" | 5 LED | $242.00 |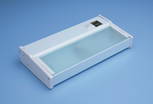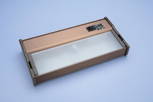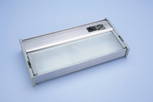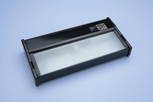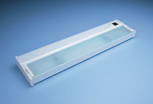 LTS-2-HW/BZ
LTS-2-HW/WH
LTS-2-HW/AL
LTS-2-HW/BK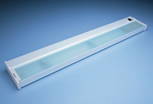 LTS-3-HW/WH
LTS-3-HW/BZ
LTS-3-HW/AL
LTS-3-HW/BK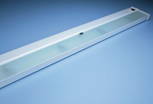 LTS-4-HW/WH
LTS-4-HW/BZ
LTS-4-HW/AL
LTS-4-HW/BK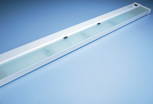 LTS-5-HW/WH
LTS-5-HW/BZ
LTS-5-HW/AL
LTS-5-HW/BK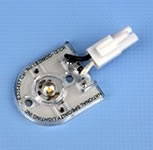 LEDMOD-32-FF120VDC Replacement LED Module
LED Task Star Replacement Lens
LTS-1-LENS One LED Module Frosted Replacement Lens
LTS-2-LENS Two LED Module Frosted Replacement Lens
LTS-3-LENS Three LED Module Frosted Replacement Lens
LTS-4-LENS Four LED Module Frosted Replacement Lens
LTS-5-LENS Five LED Module Frosted Replacement Lens
3 LED Module Task Star (Model no. LTS-3-HW/WH)
Lumens = 446 | Watts = 15.6
Specifications
Voltage120VAC input
Energy Usage1 module = 5.2 watts, 2 module = 10.4 watts, 3 module = 15.6 watts, 4 module = 20.8 watts,
5 module = 26 watts
LED Color Temperature3100K +/- 200K
LED Module LifeReplaceable 120VDC LED Module rated at 40,000 hours
Fixture FinishWhite or black powder coating; Bronze, or natural aluminum
ConstructionAluminum extruded frame with injection molded ends for low Fixture weight and consistency of finish.
LensFrosted glass for even light distribution. Hinged to aluminum frame for ease of Fixture installation and security. Low-profile lens release.
Wiring OptionsHardwire can be parallel wired ("daisy chained") up to 150 LED Modules.
DimmingDimmable with standard 120VAC dimmer. See instructions for details.
Agency ApprovalUL listed and labeled. Damp Location.
WarrantyThree years.
LED Task Star Photometrics
Under Cabinet Applications