ABOUT HUDSON VALLEY LIGHTING
HVL is comprised of four industry-recognized brands united by a few common principles: the pursuit of excellence, a design-driven culture, attention to ever-changing environmental considerations, and commitment to the highest possible quality.
QUALITY CRAFTMANSHIP
For decades the HVL group has been a premier supplier of designer interior lighting. Recognized for a long standing history of quality design and craftsmanship, HVL now incorporates the latest technology and design elements to create the heirlooms of tomorrow.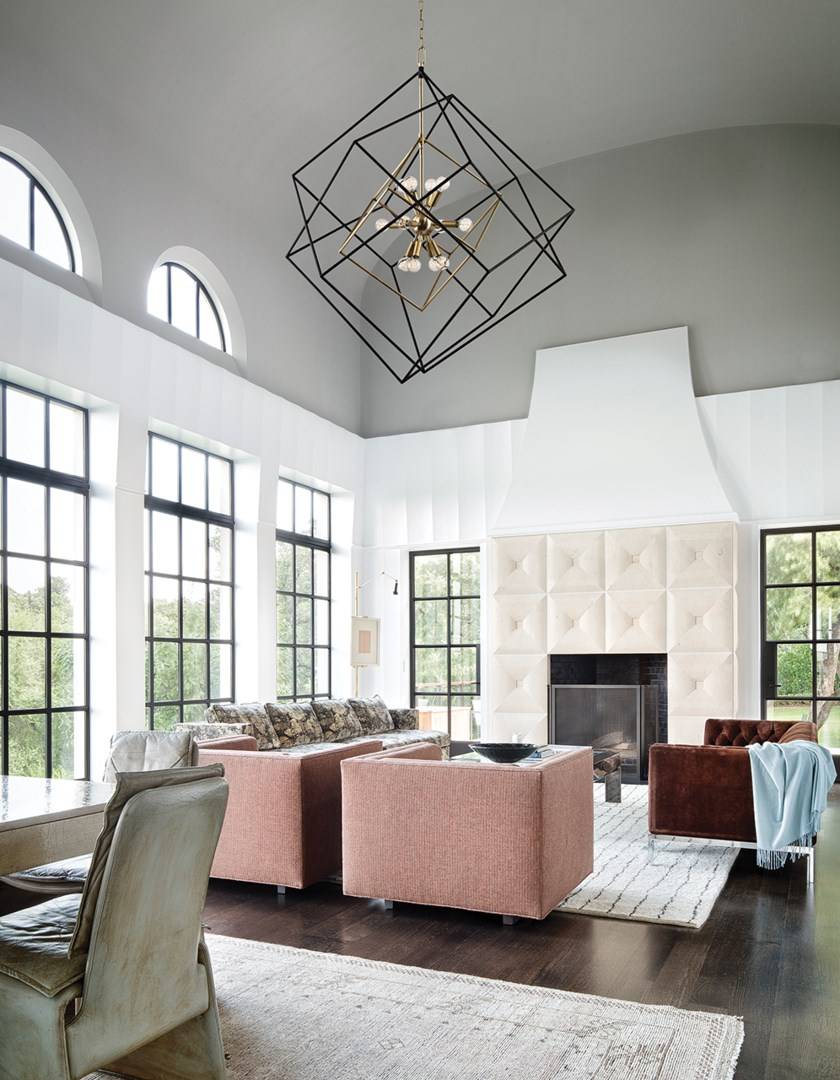 Geometric shapes dance around this chandelier series for a unique modern lighting collection that mixes old world elements with modern inspiration. The large pendant chandelier is a great entryway or foyer piece while the smaller complementary pendant lights are beautiful way to illuminate kitchen islands, office desks and kitchen tables. Available in mixed brass and nickel finishes that complement a wide range of decors.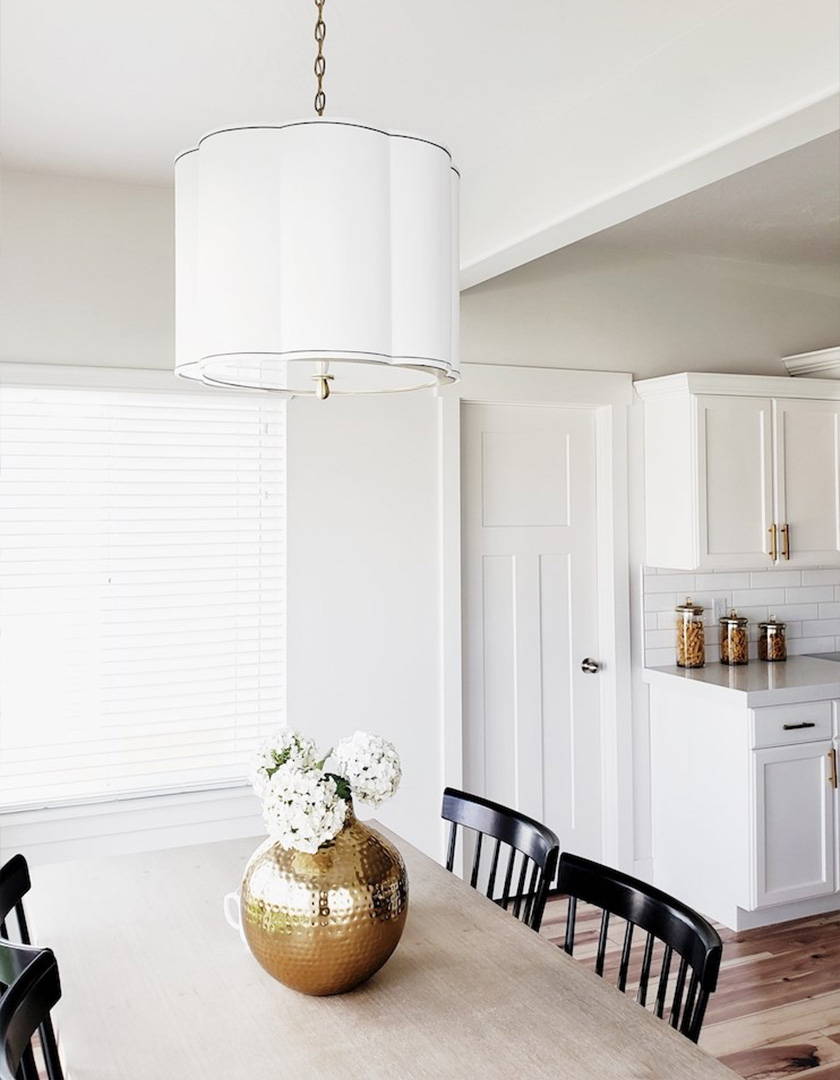 Simple yet sweet, the Sweeney collection is available as a 3, 4 or 5 light pendant, perfect for farmhouse or transitional style kitchens and dining areas. Available in aged brass and polished nickel for a subtle variation that makes this pendant especially nice in a wide range of interior decorating styles. Mix and match with HVL wall lighting to complete your look.
While traditional spring motifs call for bright pops of color, the classic black and white color scheme is making a major decorative comeback. Sleek, chic and timeless, monochromatic design delivers a highly livable environment impervious to fleeting design trends.

The use of white produces a serene, relaxing setting and reflects light to generate the illusion of a larger living space. Whether applied all over or used to accent a black interior, white tones provide an airy, crisp and expansive backdrop for artwork or photographs.
Black tones are bold, dramatic and modern. They are often used to frame or emphasize a piece but can be useful to mask an undesirable interior feature just as well. When employed skillfully, black design can be strikingly masculine or effortlessly posh.

Whether combining the perfect black fixture with a predominantly white color scheme or the other way around, black and white have the potential to convey anything from polished sophistication to a funky, art deco-inspired atmosphere and everything in between. It's no surprise that this classic combination of light and dark are as trendy now as ever.
Light and delicate glowing glass orbs hover around the Astoria lighting fixtures. This contemporary lighting collection blends classical and modern elements for a fixture that brings in aspects of art decor, mid century and modern design for a unique point of illumination in your decor. Astoria is available as wall and ceiling lighting.
your HUDSON VALLEY LIGHTING EXPERTS
For over 35 years the Blum family at Brand Lighting has been helping trade professionals and homeowners find the best Hudson Valley Lighting for their lighting projects. Brand Lighting works closely with you to make sure you find just the right light for your commercial or residential project. Call our family of lighting experts today to explore all the lighting options from Hudson Valley Lighting at Brand Lighting. (888) 991-3610.